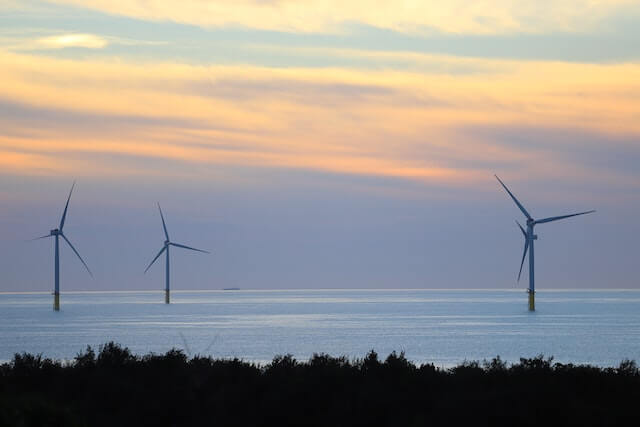 Hitachi Energy and Orsted are continuing their longstanding collaboration for offshore wind farms for three more years by extending a framework agreement.
Orsted's portfolio includes the 1.5 GW Skane Offshore Wind Farm in Sweden, subject to award to Orsted. The agreement builds on an established alliance and reflects Orsted's and Hitachi Energy's commitment to accelerating the energy transition in Sweden, at scale and with speed.
This extension of the framework agreement advances Orsted's close relationship with Hitachi Energy as a global technology leader and the key partner to the offshore wind industry. For a decade, Hitachi Energy has supplied several orders from Orsted, including a substantial contract for the entire transmission system for Hornsea 3 in the United Kingdom, the world's largest offshore wind farm.
The Skane Offshore Wind Farm will be developed about 14 miles south of Ystad and Trelleborg in Sweden's exclusive economic zone (EEZ). The wind farm's installed capacity will be 1.5 GW, with an annual production of 7 TWh. The electricity will be able to cover half of Skane's demand.
"Orsted has the industry's deepest ties with the offshore wind supply chain. Hitachi Energy in Ludvika has some of the world's leading capabilities with equipment for offshore wind," says Sebastian Hald Buhl, Orsted's country manager for Sweden. "I'm pleased that we once again collaborate closely with the Swedish supply chain, where we've already invested more than $1.7 billion."
The long-term partnership between Orsted and Hitachi Energy also encompasses the provision of Hitachi Energy's offerings like transformers, high-voltage switchgear and power quality systems, along with digital innovations including energy market management and automation and communication systems.
Image by P Hsuan Wang from Pexels