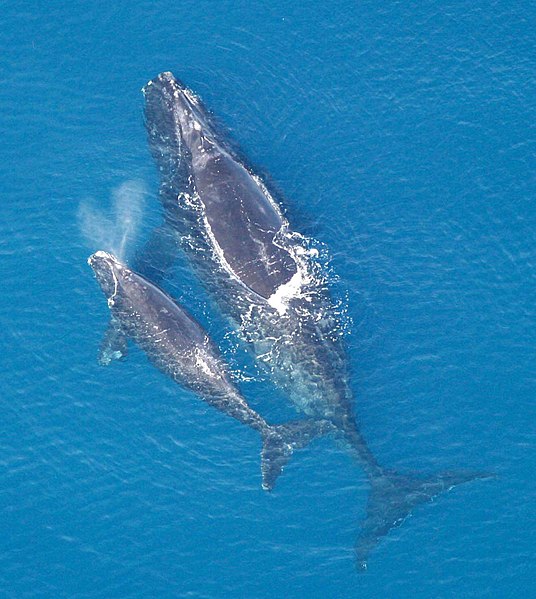 The Natural Resources Defense Council (NRDC) has created a new resource that outlines how to advance U.S. offshore wind while protecting ocean life.
"Harnessing the Wind: How to Advance Wind Power Offshore" was developed by NRDC in collaboration with other environmental groups. According to an NRDC blog from Alison Chase, the resource identifies "key challenges and proposes actions to avoid, minimize and mitigate wildlife impacts."
In addition, it builds upon another offshore wind resource released in March, best management practices for North Atlantic right whales during offshore wind construction and operations.
More can be found here.
Photo: North Atlantic right whale mother and calf. From http://www.nmfs.noaa.gov/pr/species/mammals/cetaceans/rightwhale/photos.htm