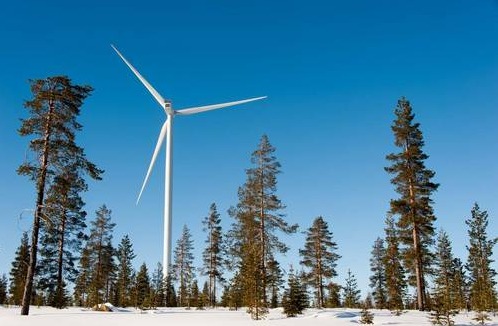 In the fourth quarter of 2017, the Nordex Group received firm orders for 1,598.6 MW, representing an increase of 12.5% over the fourth quarter of 2016, when the wind turbine manufacturer recorded 1,420.8 MW.
After a sluggish order intake in the first three quarters of 2017, Nordex says it met its expectations for a strong fourth quarter.
The total order intake for 2017 amounted to 2,741.3 MW, compared with 3,499.1 MW in 2016. The North American division, in particular, had a strong fourth quarter with an order intake of 786.9 MW, compared with 582.2 MW during the fourth quarter of 2016.
Orders in the Europe division amounted to 1,094.9 MW for 2017, compared with 1,753.3 MW for 2016.
The prepayments received in connection with the strong order intake in the fourth quarter of 2017 contributed to Nordex's cash and cash equivalents position of more than EUR 600 million as of Dec. 31, 2017.