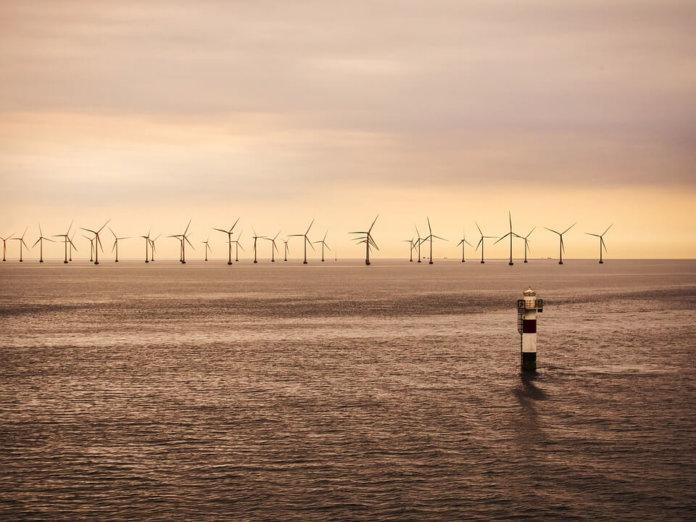 The National Offshore Wind Research and Development Consortium has appointed Carrie Cullen Hitt its first executive director. Additionally, GE Renewable Energy has joined the consortium's board of directors as a private sponsor member.
Previously, Cullen Hitt served as president of New Hampshire transmission and senior director for NextEra Energy Resources. Prior to joining NextEra, she was senior vice president of the Solar Energy Industries Association, where she was responsible for state regulatory, legislative and policy measures. She was also previously president of The Solar Alliance. In addition, at Constellation Energy, Cullen Hitt served as vice president of sustainability and renewables, as well as vice president of national government and regulatory affairs.
"I am excited to work with consortium members and the broader community to realize the potential of offshore wind," says Cullen Hitt. "The consortium is a great platform from which we can build knowledge of an industry for everyone's benefit."
As a member of the board of directors, GE will bring its perspective as a global wind turbine manufacturer to help inform the consortium's strategy to accelerate the growth of U.S. offshore wind. GE will work with other consortium members and development partners to help reduce costs and drive technological innovations to scale the industry and address the diverse needs of all U.S. offshore wind regions.
"GE Renewable Energy is delighted to join the U.S. offshore wind consortium in promoting the environmental and economic development benefits offshore wind can bring to our country," comments Derek Stilwell, GE Renewable Energy's commercial leader for North America.
The consortium was founded in June 2018 after the New York State Energy Research and Development Authority (NYSERDA) was awarded $18.5 million from the U.S. Department of Energy (DOE) to lead the group. The consortium is a nonprofit organization aiming to responsibly advance offshore wind technology and its economic benefits in the U.S. The DOE grant was matched by financial support from NYSERDA for a four-year term.
Consortium members include the Virginia Department of Mines Minerals and Energy; the Maryland Energy Administration; the Massachusetts Clean Energy Center; The Carbon Trust International Inc.; NYSERDA; the Renewables Consulting Group; U.S. national laboratories; and several offshore wind developers, Anbaric Development Partners, Avangrid Renewables, EDF Renewables, EDP Renewables, EnBW North America, Equinor, Innogy, Northland Power, Ørsted, Shell and Vineyard Wind.
"We look forward to working with Carrie in her new role as executive director and are excited for the opportunities that lie ahead for the development of the national offshore wind market as the consortium continues to expand its leadership team, including the board of directors," says Alicia Barton, president and CEO of NYSERDA.