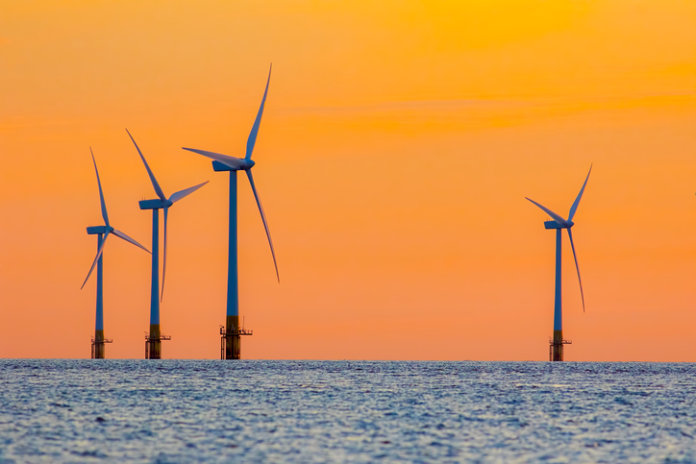 The National Offshore Wind Research and Development Consortium has announced up to $7 million in funding for its first comprehensive solicitation for offshore wind technology projects, as called for in the consortium's research and development roadmap.
Specifically, the consortium seeks proposals that will foster significant reductions in the lifetime average cost of offshore wind energy while overcoming domestic market challenges in offshore wind technology. Each proposal is required to address one of the following technical challenge areas:
Wind Turbine Array Performance and Control Optimization
Cost-Reducing Turbine Support Structures for the U.S. Market
Floating Structure Mooring Concepts for Shallow and Deep Waters
Power System Design and Innovation
"This initial solicitation is an important step in moving ahead with the technical improvements that are going to be necessary to reduce the long-term cost of offshore wind and ensure it will be an important component of meeting our long-term energy goals," says Robert Catell, the consortium's chairman of the board and chairman of the Advanced Energy Research and Technology Center (AERTC). "It is very encouraging that we have been able to move so quickly."
In June 2018, New York State Energy Research and Development Authority (NYSERDA) was awarded $18.5 million from the U.S. Department of Energy (DOE) to lead the public-private consortium. The grant from DOE was matched by financial support from NYSERDA for a term of four years. NYSERDA is administering this initial solicitation on behalf of the consortium.
"Today's announcement reaffirms the consortium's commitment to reduce costs, address development barriers, and move forward collectively to advance responsible development of offshore wind in the Northeast and United States as a whole," comments Alicia Barton, president and CEO of NYSERDA.
More information on the solicitation can be found here.