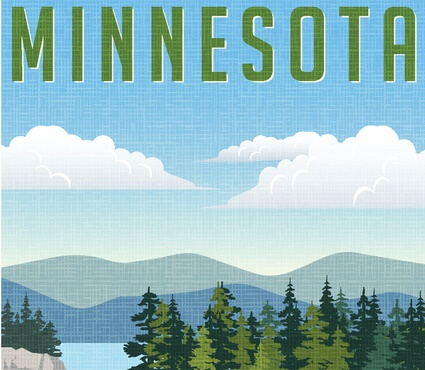 Minnesota Power, a utility division of ALLETE Inc., has received unanimous approval from the Minnesota Public Utilities Commission (PUC) for a 20-year power purchase agreement (PPA) with Tenaska Inc. for 250 MW of wind-generated electricity.
The energy will be supplied by Tenaska's Nobles 2 wind farm, planned in Nobles County on the Buffalo Ridge, an area of southwestern Minnesota known for its strong wind resource. In fact, the area is already home to a number of operating wind farms, says Minnesota Power.
Minnesota Power's wind portfolio will grow to 870 MW of owned and contracted wind capacity when Nobles 2 comes online, expected in October 2020.
"The Nobles 2 agreement is a key component of Minnesota Power's EnergyForward strategy to transform the company's energy mix to 44 percent renewables by 2025," says Brad Oachs, ALLETE's senior vice president and president of regulated operations. "Our customers will benefit from low-cost energy, our environment will benefit from lower carbon emissions, and Minnesota will benefit from growth in the state's renewable energy industry and its associated tax revenue. Projects such as Nobles 2 create a sustainable future economically and environmentally for all of Minnesota Power's stakeholders."
The Minnesota PUC also approved a certificate of need and site permit for Nobles 2. The commission said the Nobles 2 agreement also would contribute further to compliance with the state's renewable energy standard. Tenaska expects to begin construction at the site in 2019.
Nobles 2 qualifies for 100% of federal renewable energy production tax credits. The site's location also adds geographic diversity to Minnesota Power's wind fleet, which is mostly in North Dakota. The company owns and operates the 496.6 MW Bison Wind Energy Center and has PPAs for 98.6 MW with the Oliver County I and II wind sites, all located near Center, N.D. The company also owns and operates the 25 MW Taconite Ridge wind farm in Mt. Iron, Minn.
Finalization of the PPA is subject to a written order from the commission.