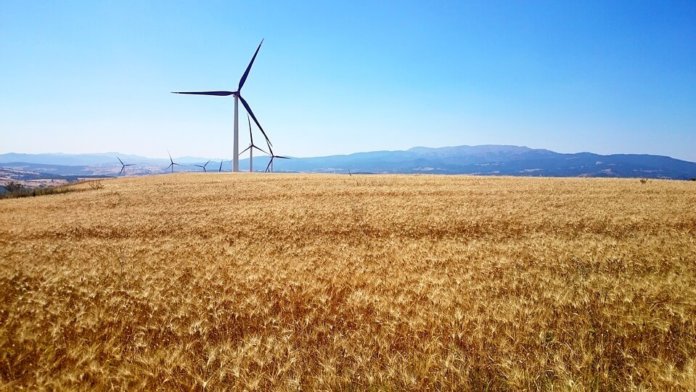 MidAmerican Energy Co. recently set a new one-day wind generation record in Iowa for generating electricity, the company claims.
On April 10, wind farms owned and operated by MidAmerican Energy generated 111,500 MWh of energy across the state. This supplied the company's entire retail customers' electric usage with renewable energy.
MidAmerican Energy's previous one-day wind generation record, set in January, was 106,000 MWh.
Moreover, over the first three weeks of April, the wind farms generated 1,314 GWh, supplying 88% of overall customer electric energy consumption during that time frame. To put it in perspective, 1 GWh of energy is enough to power approximately 90 homes over the course of a year. Therefore, in the first three weeks of April, MidAmerican Energy wind farms generated the amount of energy it takes to power more than 117,000 homes for a year.
"Hitting this record is a milestone for our customers and our company," comments Spencer Moore, MidAmerican Energy's vice president of generation. "It shows we're well on our way to meeting our 100 percent renewable energy vision, which is to power our Iowa customers' annual use with renewable sources."
Last year, the Iowa Utilities Board verified that in 2017, MidAmerican Energy provided its customers with more than half of their electricity from renewable sources.
The company says it is on track to becoming the first investor-owned electric utility in the nation to generate renewable energy equal to 100% of its customers' usage on an annual basis, once it completes its planned 591 MW Wind XII project by the end of next year. MidAmerican expects to complete the $922 million project at no net cost to its customers.
Based in Des Moines, Iowa, the utlity serves more than 783,000 electric customers in Iowa, Illinois and South Dakota and 765,000 natural gas customers in Iowa, Illinois, Nebraska and South Dakota.