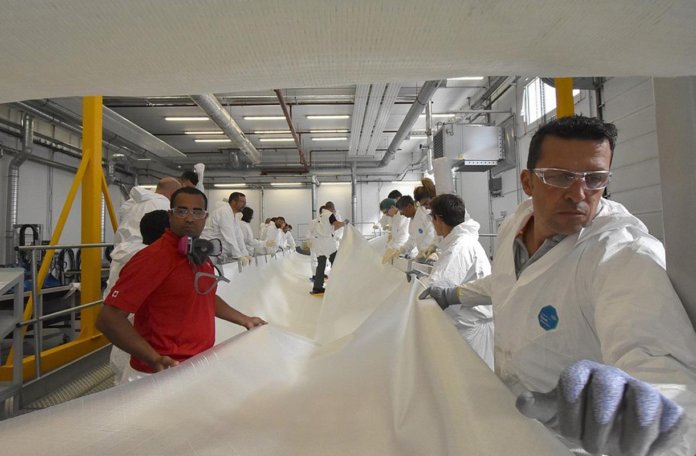 LM Wind Power has completed the molding process for what it claims to be the world's largest wind turbine blade.
The molding process for the 107-meter blade took place at LM Wind Power's factory in Cherbourg, France. The LM 107.0 P will now proceed with post-molding finishing touches before undergoing testing and validation to demonstrate its ability to withstand more than 20 years of operation offshore.
The blade will be used as part of GE's Haliade-X 12 MW offshore wind turbine. LM Wind Power is a GE Renewable Energy company.
"The LM 107.0 P is one of the biggest single components ever built," comments Lukasz Cejrowski, project director for the LM 107.0 P. "This is an amazing achievement not only for LM Wind Power and GE Renewable Energy, but for the entire wind industry."