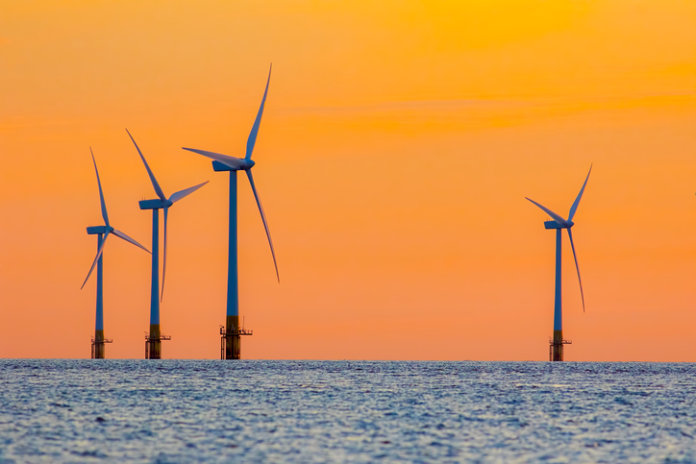 The American Wind Energy Association (AWEA) has hired Laura Smith Morton to lead policy and regulatory efforts for U.S. offshore wind.
In her new role as senior director of policy and regulatory affairs for offshore wind, Morton takes the helm of AWEA's offshore wind program during a crucial growth period, the association says.
An attorney, Morton has more than 10 years of experience in offshore wind policy and regulatory issues. She has served in senior roles at the U.S. Department of Energy (DOE), Council on Environmental Quality, and National Oceanic and Atmospheric Administration.
She contributed to the original National Offshore Wind Strategy, published by the DOE and U.S. Department of the Interior, and led multiple interagency teams charged with creating efficiencies in the permitting process for clean energy projects. Most recently, Morton served as a consultant to companies and nonprofit organizations, including the National Audubon Society and the American Sustainable Business Council, on renewable energy, environment and water resources issues.
"It's immensely gratifying to be back working on offshore wind issues. As this new American energy industry scales up, we must strike the right balance with policies that encourage development, job creation, and the revitalization of coastal infrastructure while also engaging with other ocean users to ensure all can prosper," says Morton. "I'm ready to roll up my sleeves and get to work so this industry can put more steel in the water."
"We're thrilled to have Laura on board as we help shape the industry's next chapter," notes Tom Vinson, AWEA's vice president of policy and regulatory affairs. "Her proven experience securing progress through federal bureaucracies and strategic expertise overcoming federal and state permitting challenges will bolster our efforts to realize a thriving U.S. offshore wind sector and a strong domestic supply chain."