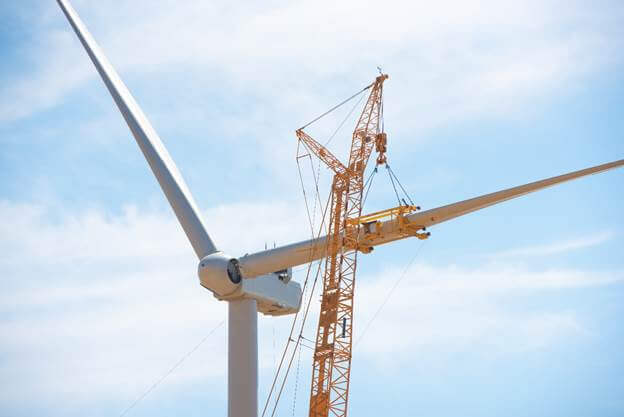 Pattern Energy Group LP, a renewable energy and transmission infrastructure company, has completed construction and begun operation at its 150 MW Lanfine Wind power project, its first facility in Alberta, Canada.
"Lanfine Wind utilizes the most powerful turbines in our operating fleet, altogether powering 30,000 homes in Alberta each year," says Hunter Armistead, CEO of Pattern Energy.
Approximately 250 workers were on site at the project during peak construction, which was managed by Borea Construction. The Lanfine Wind project utilizes 35 Vestas V150 4.3 MW turbines.
Lanfine Wind has entered into a 10-year financially settled power purchase agreement with West Fraser, a diversified wood products company with more than 60 facilities in Canada, the United States, the United Kingdom and Europe, for approximately 50% of the facility's output.
In May, Pattern Energy closed an approximately $167 million project financing based on 20 years of cash flows for Lanfine Wind with National Bank of Canada and Siemens Financial Services. Lanfine Wind represents a total investment of roughly $255 million in Alberta.
In addition to employment and contracting opportunities, Lanfine Wind will generate landowner revenue and provide tax revenue to the local community, which will directly contribute to education, community services, roads and first-responder capabilities. A Community Benefits Program funded by the project also will support local initiatives and organizations with a $2 million commitment over the first 20 years of Lanfine Wind's operation.
"Pattern has now brought 11 wind energy projects to operation across five provinces in Canada over the past decade," adds Armistead. "Creating thousands of Canadian jobs and millions of dollars in direct economic benefits to our local communities."