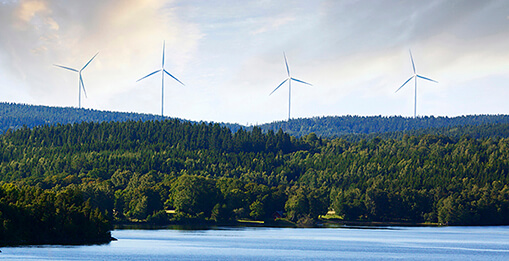 Hydro Energi AS, a subsidiary of Norwegian aluminium company Norsk Hydro ASA, has signed a long-term wind power purchase agreement (PPA) for 29 years with Green Investment Group.
The company claims the 29-year deal represents the "world's longest" corporate wind power contract.
The agreement, which encompasses building a new wind farm near Sundsvall and Østersund in Sweden, secures an annual baseload supply of 0.3 TWh for 2021-2031 and 0.55 TWh for 2031-2050.
The contract will supply power for Hydro's aluminium plants in Norway. The wind project will have an installed capacity of 235 MW, producing around 0.8 TWh annually when in full operation.
"With this contract, we have, over the last 2.5 years, secured wind power contracts of approximately 4.5 TWh annually from 2021 and onwards, complementing our captive and contract-based hydropower supplies," says Arvid Moss, executive vice president for energy at Hydro.
"This transaction extends the excellent relationship we have with Hydro, helping them achieve their ambition of establishing a supply of sustainable and secure green energy long into the future," says Mark Dooley, global head of green energy for Macquarie Capital and Green Investment Group. (Green Investment Group is part of Macquarie Group Ltd.)