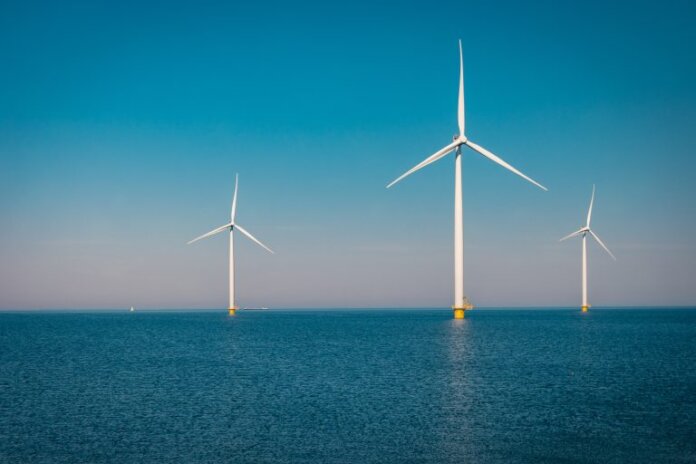 Global offshore wind capacity will surge to over 234 GW by 2030 from 29.1 GW at the end of 2019, led by the exponential growth in the Asia-Pacific region and continued strong growth in Europe, according to a new report from the Global Wind Energy Council (GWEC).
The report finds that 2019 was the best year on record for offshore wind, with 6.1 GW of new capacity added globally, bringing total global cumulative installations to 29.1 GW. China remains in the number one spot for the second year in a row for new installations, installing a record 2.4 GW, followed by the U.K. at 1.8 GW and Germany at 1.1 GW. While Europe continues to be the leading region for offshore wind, countries in the Asia-Pacific region, such as Taiwan, Vietnam, Japan and South Korea – as well as the U.S. market – are quickly picking up the pace and will be regions of significant growth in the next decade.
GWEC Market Intelligence forecasts that through 2030, more than 205 GW of new offshore wind capacity will be added globally, including at least 6.2 GW of floating offshore wind. This represents a 15 GW increase from the forecasts in GWEC Market Intelligence's pre-COVID forecast, demonstrating the resilience of the sector to play a major role in powering both the energy transition and a green recovery.
"Offshore wind is truly going global, as governments around the world recognize the role that the technology can play in kickstarting post-COVID economic recovery through large-scale investment, creating jobs and bringing economic development to coastal communities. Over the coming decade we will see emerging offshore markets like Japan, Korea and Vietnam move to full deployment, and see the first offshore turbines installed in a number of new countries in Asia, Latin America and Africa," says Ben Backwell, CEO at GWEC.
"The report shows that 900,000 jobs will be created in the offshore sector over the next decade – and this number can only increase if policy makers put in place recovery strategies that can further accelerate the growth of the sector," he adds.
The global offshore market has grown on average by 24% each year since 2013. Europe remains the largest market for offshore wind as of the end of 2019, making up 75% of total global installations. Europe will continue to be a leader in offshore wind, with an ambitious 450 GW goal by 2050 driven by installations in the U.K., Netherlands, France, Germany, Denmark and Poland – with several other EU markets posting double-digit volumes.
North America currently has just 30 MW of offshore wind capacity in operation, but deployment will accelerate in the coming years with 23 GW forecasted to be installed by 2030.
The second edition of GWEC's Global Offshore Wind Report provides a comprehensive overview of the offshore wind sector globally with the latest data and analysis on market growth, industry forecasts to 2030 and data-based insights on emerging markets. The report also includes lessons learned on support schemes, industrial development and job creation, grid connection, cost reduction and supply chain, as well as health and safety to further drive the growth of the global offshore wind market.
To download GWEC's Global Offshore Wind Report, click here.