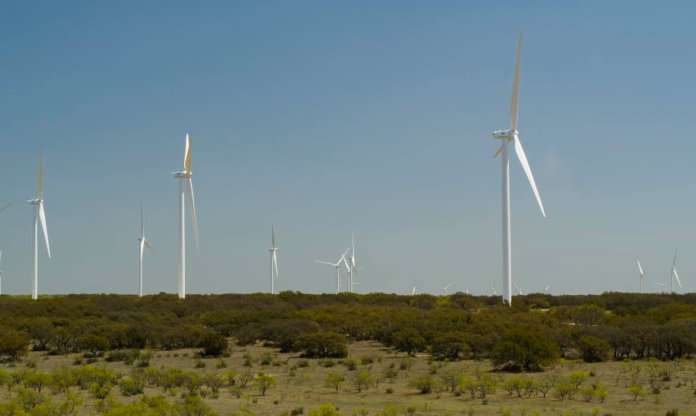 Chicago-based Goldwind Americas, a subsidiary of Xinjiang Goldwind Science & Technology Co. Ltd. (Goldwind), has received tax equity financing for its 160 MW Rattlesnake Wind Project in McCulloch County, Texas.
As first announced last year, Citi and BHE Renewables, a subsidiary of Berkshire Hathaway Energy, provided the tax equity financing. Goldwind Capital, another U.S.-based subsidiary of Goldwind, provided construction financing for the project, which is fully operational and grid-connected.
Using 64 Goldwind GW 109/2.5MW PMDD turbines, the Rattlesnake Wind Project brought significant economic benefits to the community of McCulloch County by supporting approximately 250 construction and service-related jobs at the peak of construction, says Goldwind.
"At Goldwind, we are steadfast in our approach to United States and broader North American wind markets. The successful tax equity financing for the Rattlesnake Wind Project by world-class institutions Berkshire Hathaway Energy and Citi serves as a critical milestone in Goldwind's commercial strategy in North America," says David Sale, CEO of Goldwind Americas.
The project, which will sell power under a long-term, fixed-price energy hedge, is Goldwind's largest U.S. wind farm to date. In 2016, Goldwind signed an agreement to acquire the project from RES Americas.