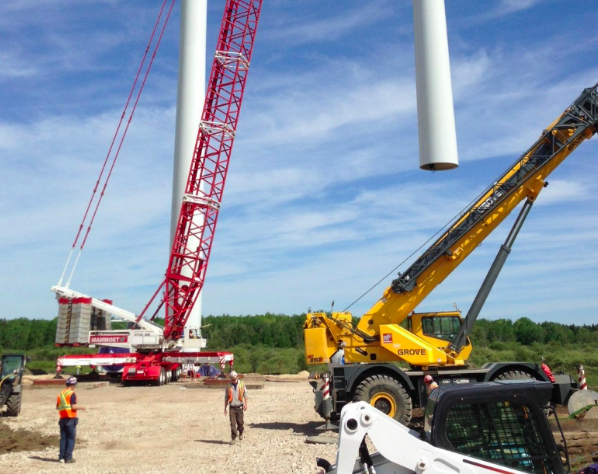 Gibson Energy Inc., a liquids infrastructure firm based in Alberta, Canada, has entered into a 15-year renewable power purchase agreement with Capstone Infrastructure Corp., a renewable energy project developer, owner and operator, and Sawridge First Nation's Buffalo Atlee 2 and 4 wind farms. The Sawridge First Nation is a self-determining nation of Cree people who live near the town of Slave Lake in Alberta.
Pursuant to the PPA, Gibson will purchase power and environmental attributes from the Buffalo Atlee Phases 2 and 4 wind projects, located near Jenner, Alberta. With a combined nameplate capacity of 26 MW, the projects are expected to meet over 50% of Gibson's annual electricity. This is a critical step toward achieving Gibson's 2025 target to reduce Scope 2 emissions by 50% and 2030 target to completely eliminate its Scope 2 footprint.
The Buffalo Atlee projects are being built and operated by Capstone in partnership with the Sawridge First Nation, who have an equity interest in the projects.
"We the People of Sawridge First Nation have lived in both harmony and dependency on the land for survival," says Sam Twinn, councilor Sawridge First Nation. "Maintaining the balance of our needs and the needs of the land is ingrained within the spiritual practices of the nation. We feel this balance is being achieved with the Buffalo Atlee project with our friends at Capstone, and Gibson Energy."
Construction for both projects is under way, contributing approximately $20 million to the local economy, employing more than 90 skilled workers on site at peak construction and providing approximately 70 person-years of employment throughout the operational life of the projects.