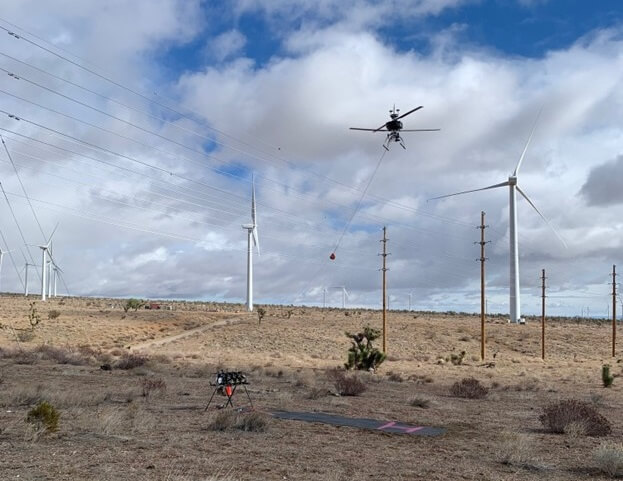 Manzana Wind LLC, a wholly owned subsidiary of AVANGRID, recently worked with FulcrumAir to Install nearly 1,400 bird flight diverters (BFDs) at the Manzana Wind Power Project.
The 189 MW project, located in Southern California, consists of 126 wind turbines. FulcrumAir installed Power Line Sentry's (PLS) Hawk Eye BFDs on the 230 kV transmission line overhead shield wire and on the 34.5 kV collector lines, utilizing its E2500HP and Mini LineFly installation method. The technology is installed with drones and is designed to be visible 24/7 to birds, minimizing avian collisions even in low light and adverse weather conditions.
"We are extremely proud of our relationship with AVANGRID and to have the opportunity to put to work the world's most efficient method for installing BFDs," says Patrick Arnell, CEO of FulcrumAir. "Using our system for AVANGRID, there were no helicopters required, and we cost-effectively and efficiently installed over 500 BFDs per day."
The work was done as a part of AVANGRID's Wildlife Protection Program, which implements a variety of best practices in the company's renewable energy facilities intended to avoid impacts to wildlife – with emphasis on birds and bats – and their habitats.
Founded in 2016, FulcrumAir focuses on aerial robotic solutions for the power line industry.