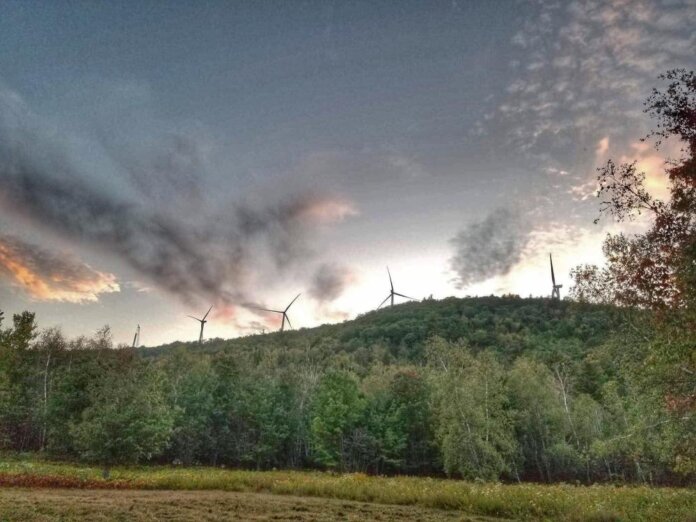 Competitive Power Ventures (CPV) says it has acquired and received regulatory approval for four operating wind farms in Maine from Patriot Renewables and other project owners, adding 81.5 MW to its renewable portfolio.
The acquired projects are Canton Mountain Wind (22.8 MW), Saddleback Ridge Wind (34.2 MW), Spruce Mountain Wind (20 MW) and Beaver Ridge Wind (4.5 MW). The projects supply energy to multiple municipal utilities across New England.
"These Maine wind projects were early successes for renewable energy in New England, demonstrating that clean power was possible in the region," says Trevor Childs, principal and co-founder of Patriot Renewables. "We look forward to supporting CPV with ongoing wind farm operations and reinvesting in sustainable technologies and developments."
The acquisition raises CPV's operating and in-construction wind and solar portfolio to eight projects totaling over 630 MW and over 3 GW of wind, solar and storage projects in active development across key markets in the U.S.
"The acquisition of these four projects is a step forward for CPV as we continue to grow our renewable operating portfolio," says CPV's Sean Finnerty. "The projects contribute meaningfully to the supply of clean reliable energy in New England and to our municipal utility customers."
Photo credit: Rebecca Burhoe / Patriot Renewables