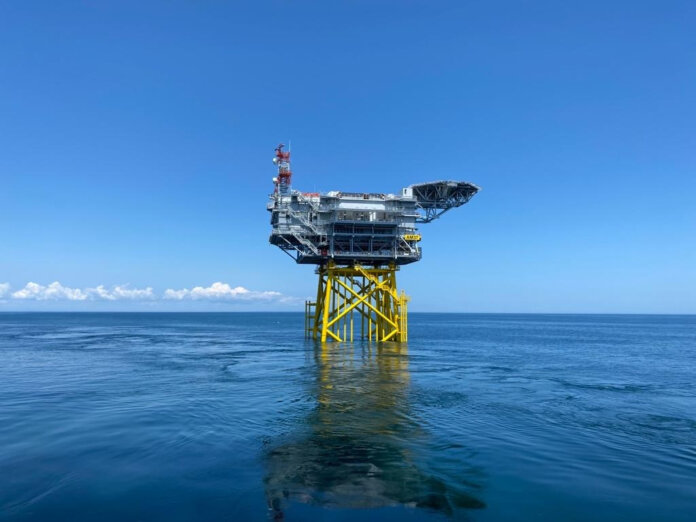 Avangrid has installed the offshore substation at its Vineyard Wind 1 project, the first large-scale offshore wind farm in the United States, currently under construction off the coast of Massachusetts.
Designed and built to collect and export the electricity generated by a project's wind turbines, the offshore substation is a critical component of an offshore wind farm. It serves as an intermediary platform between the turbines (Vineyard Wind 1 will have 62) in the offshore lease area and the onshore power grid.
Including its two main components, the topside and the jacket, the offshore substation weighs more than 5,000 tons. It is the first one ever installed in the U.S. and the sixth and largest in parent company the Iberdrola Group's global fleet to date. So far, Iberdrola has installed five other substations at its offshore wind farms in the U.K., France and Germany.
Vineyard Wind 1 is expected to deliver first power before the end of this year. Once completed, the facility will generate 806 MW of energy to power more than 400,000 homes and businesses in Massachusetts.