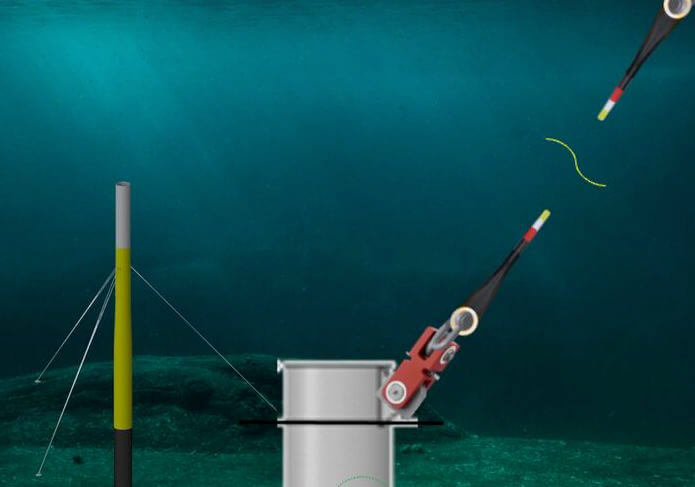 FibreMax from Joure, the Netherlands, a producer of strong, lightweight cables used in a variety of industries such as aerospace, mining and offshore wind, signed a memorandum of understanding (MoU) with Entrion Wind, a Houston-based manufacturer of innovative monopole wind foundations intended for use at greater depths.
This collaborative venture aims to propel offshore wind energy into deeper waters – literally – and will focus on combining FibreMax's specialized fibre tendon technology with Entrion Wind's innovative FRP (Fully Restrained Platform) Wind Foundation monopile design.
The FRP monopile design accommodates mooring solutions based on chain, spiral strand wire and high strength fiber tendons. The common goal is to extend the operating depth of established monopile industries up to 100 meters. By doing so, wind energy can be made more accessible and cost-effective than ever.
Under the MoU, both companies will work jointly on qualifying FibreMax's high-strength fibre tendons for the FRP design. The partners will also be developing site-specific offerings for various FRP mooring configurations. If the technology can be successfully commercialized, FibreMax is poised to establish additional satellite fabrication facilities to meet local content needs.