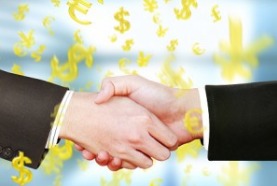 Enbridge Inc., a Canadian wind and renewable energy producer and pipeline operator, says it has entered into a definitive merger agreement to acquire Spectra Energy Corp. in a $28 billion all-stock transaction.
According to both companies, this merger will create the largest energy infrastructure company in North America and one of the largest globally based on a pro-forma enterprise value of approximately $127 billion.
The transaction was unanimously approved by the boards of directors of both companies and is expected to close in the first quarter of 2017, subject to shareholder and certain regulatory approvals and other customary conditions.
Under the terms, Spectra shareholders will receive 0.984 shares of the combined company for each share of Spectra common stock they own. The consideration to be received by Spectra shareholders is valued at $40.33 per Spectra share. Enbridge shareholders are expected to own approximately 57% of the combined company, and Spectra shareholders are expected to own approximately 43%.
The combined company, which will be called Enbridge Inc., will have a diverse asset base that includes crude oil, liquids and natural gas pipelines, terminal and midstream operations, a regulated utility portfolio, and renewable power generation.
Concerning renewables specifically, Enbridge is invested in wind, solar and geothermal power assets. Some of those wind assets include the following: the 300 MW Blackspring Ridge wind farm in Alberta, the 300 MW Lac Alfred wind farm in Quebec, the 250 MW Cedar Point wind facility in Colorado, and the 202 MW Magic Valley I and 200 MW Wildcat wind power projects in Texas and Indiana. Moreover, Enbridge is currently working on the 103 MW New Creek Wind Project in West Virginia.
"This transaction is transformational for both companies and results in unmatched scale, diversity and financial flexibility, with multiple platforms for organic growth," said Al Monaco, president and CEO of Enbridge Inc.
"Bringing Enbridge and Spectra Energy together makes strong strategic and financial sense, and the all-stock nature of the transaction provides shareholders of both companies with the opportunity to participate in the significant upside potential of the combined company," Monaco added. "With combined secured projects in execution of $20 billion and another $37 billion of projects under development, the transaction allows us to extend our anticipated 10-12 percent annual dividend growth through 2024."
The president and CEO of Spectra Energy, Greg Ebel, who will become chairman of Enbridge following the closing of the transaction, said, "The combination of Enbridge and Spectra Energy creates what we believe will be the best, most diversified energy infrastructure company in North America, if not the world."
Upon closing of the transaction, Al Monaco will continue to serve as president and CEO of the combined company, while Greg Ebel will serve as non-executive chairman of Enbridge's board of directors. The headquarters of the combined company will be in Calgary, Alberta.
Enbridge has interests in nearly 2,000 MW of net renewable and alternative generating capacity and continues to expand into wind, solar and geothermal power markets.