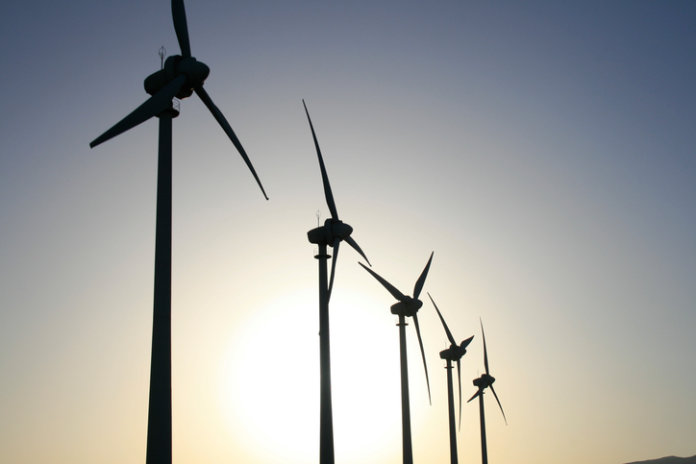 Although wind turbines in the U.S. have grown in both average height and capacity over the past decade, wind energy is still not expected to surpass hydropower in terms of provided electricity in the near term, according to new data collected by the U.S. Energy Information Administration (EIA) on utility-scale electricity generators.
In 2016, wind turbines accounted for 8% of the operating electric generating capacity in the U.S., surpassing hydropower as the renewable technology with the largest installed generating capacity, says EIA.
However, because of the way wind and hydropower generators operate, hydropower still provides more electricity than wind does, totaling 7% and 6% of the U.S. totals, respectively, in 2016, according to the data. Moreover, electricity generation from wind is not expected to surpass that from hydro in 2017 or 2018, based on forecasts in EIA's latest Short-Term Energy Outlook.
EIA points out that the largest turbines currently installed in the U.S. have generating capacities of 6 MW. These turbines are part of the Block Island Wind Farm in Rhode Island, the only operating utility-scale offshore wind turbines in the U.S. The report notes that two offshore wind farms are planned to come online in the near future: the Icebreaker Offshore Wind project on Lake Erie in 2018 and the Coastal Virginia Offshore Wind project in 2021.
With capacities of 4 MW each, the largest onshore turbines in the U.S. are in Texas, according to the report. One of the world's largest wind farms is also in Texas: The Horse Hollow Wind Energy Center has 420 wind turbines spread over about 47,000 acres, and the project has a combined electricity generating capacity of about 735 MW.
The report notes that wind turbines are taller now than they were in previous decades. Since 2012, the average height of wind turbines installed in the U.S. has been about 280 feet (or 80 meters). Before 2006, however, very few wind turbines were as tall as this.
In 2016, 40 states had utility-scale wind projects; the most generation was in Texas, Iowa, Oklahoma, California and Kansas. These five states combined produced about 55% of total U.S. wind electricity generation in 2016.
EIA's recently released annual survey of utility-scale electricity generators can be found here.
Charts courtesy of the U.S. Energy Information Administration