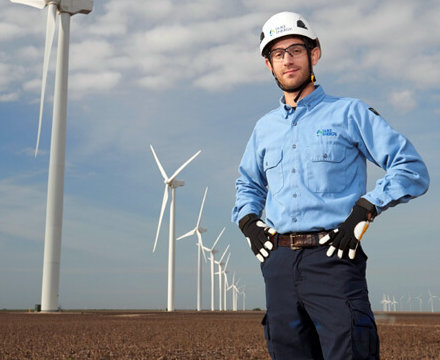 Duke Energy Carolinas (DEC) has issued a request for proposals (RFP) for up to 500 MW of wind capacity that would be delivered to the company's transmission system.
DEC expects the RFP to help the company meet North Carolina's 2007 Renewable Energy and Energy Efficiency Portfolio Standard, mandating that DEC generate 12.5% of its retail sales in the state by renewable energy or energy efficiency programs by 2021.
"As costs in the wind sector decline and capacity factors increase, now is an excellent time to pursue wind energy for the Carolinas," states Rob Caldwell, president of Duke Energy Renewables and Distributed Energy Technology. "Our experience in wind energy spans more than a decade, so we are excited to evaluate this resource for the benefit of our customers."
The company says wind will be a strong complement to the company's already extensive solar portfolio in the Carolinas. Particularly, wind will provide energy during times that solar is not typically available and will further diversify the company's fuel mix. The generation sources can be located in the Carolinas or elsewhere.
The RFP is open to existing or new wind generation facilities – from 100 to 500 MW of delivered capacity – that can be transported into DEC's transmission system by the end of 2022. Although Duke Energy owns and operates more than 35 solar facilities in the Carolinas, it does not currently purchase any wind capacity for customers in the region.
The RFP allows bidders three options:
Power purchase proposals from five to 20 years in duration;
Build, own and transfer proposals in which Duke Energy takes ownership of the new facility; and
Purchase of existing facilities.
Proposals should be submitted through PowerAdvocate on or before 5 p.m. EST on Sept. 27. Organizations can share their interest in reviewing the response package for Event #66730, DEC Wind RFP – 2017 at: DECRenewableRFP@duke-energy.com. The email should include a PowerAdvocate supplier account name and contact name as listed under the supplier account.