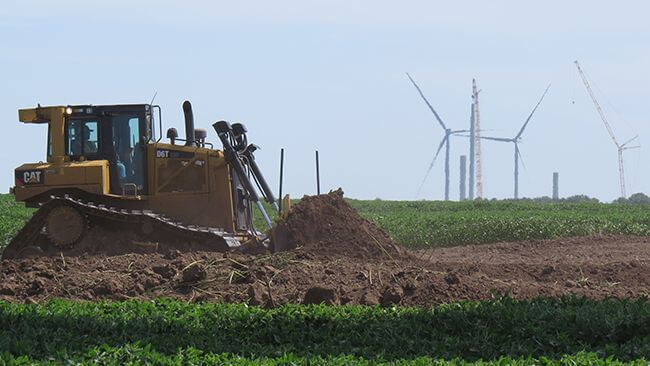 Duke Energy Sustainable Solutions (DESS), a nonregulated commercial brand of Duke Energy, has placed into commercial operation the 207 MW Ledyard Windpower project in Kossuth County, Iowa.
"More than 10 percent of the nation's wind power is in Iowa, and it's exciting for our company to begin operating in that market," says Chris Fallon, president of DESS. "We also have a terrific customer in Verizon, and we're pleased to help them advance their own renewable energy portfolio for their operations."
Verizon Communications is supporting the project through a 15-year virtual power purchase agreement (VPPA) for 180 MW of power from the Ledyard project.
"Verizon's support of renewable energy is a key enabler to achieving our goal of net-zero emissions in our operations by 2035," states James Gowen, Verizon's chief sustainability officer and senior vice president of global supply chain. "Through investments in clean energy solutions – like this agreement with Duke Energy Sustainable Solutions – Verizon is doing its part to green the U.S. energy grid."
This is DESS's first project in the state, providing enough renewable capacity to power the equivalent of 75,000 U.S. homes. It consists of 46 Vestas V150 4.5-MW turbines. Duke Energy Sustainable Solutions is responsible for the site's long-term maintenance and operations.
Ledyard Windpower was co-developed by Duke Energy Sustainable Solutions and Amshore Renewable Energy.