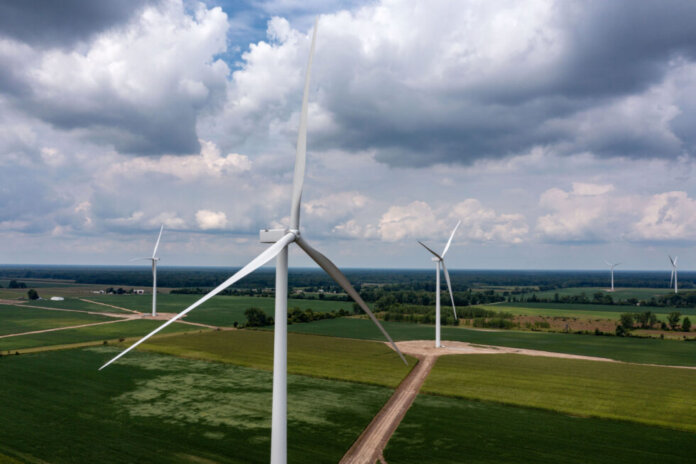 DTE Energy has reached a historic tentative settlement agreement with nearly two dozen organizations from across Michigan on DTE's transformational CleanVision Integrated Resource Plan. This 20-year plan dramatically transforms how DTE generates electricity.
Developed over the past two years with the input of DTE's customers and stakeholders, this proposal continues DTE's clean energy transition by accelerating investments in Michigan-made solar and wind energy, speeding up the retirement of coal plants and developing new energy storage.
"This plan puts our customers first by reducing the future costs of our clean energy transformation by $2.5 billion, while reliably generating cleaner, affordable energy now and for generations to come," says Jerry Norcia, chairman and CEO of DTE Energy. 
This settlement agreement, which will require approval by the Michigan Public Service Commission (MPSC), was reached between DTE Electric, MPSC staff, Attorney General Dana Nessel, representatives of Michigan's environmental community, key business and labor organizations and energy industry associations.
Details of the agreement include:
Developing more than 15,000 MW of renewable energy by 2042.
More than doubling current energy storage capacity by 2042.
Ending use of coal to generated electricity in 2032, nearly a decade earlier than planned.
Accelerating the full retirement of the Monroe Power Plant (the country's fourth largest coal fired facility) from 2035 to 2032.
Providing programs to re-train employees impacted by the coal plant retirements.
Directing an additional $110 million to support income-qualified home energy efficiency programs, customer affordability programs and access to clean energy resources.
The Michigan Public Service Commission is expected to consider the proposed agreement at its next meeting.