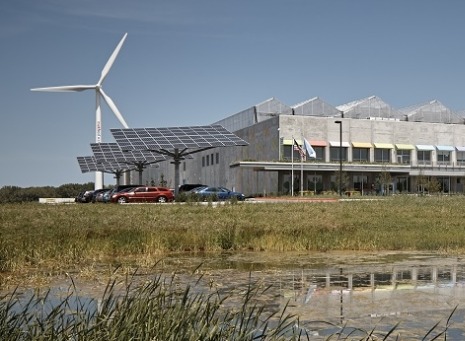 According to the 2015 Wind Technologies Market Report released by the U.S. Department of Energy (DOE) and its Lawrence Berkeley National Laboratory, wind capacity in the U.S. totaled nearly 74 GW last year and, further, annual installations increased by 77% in 2015 to reach 8.6 GW compared with the previous year, making wind power the most deployed electricity source in the country.
The market report attributes the strong market to continued low prices, more efficient wind turbines and fast-growing demand nationwide.
As reported, more than 4,300 utility-scale wind turbines were installed across 64 projects in 20 states in 2015, bringing the total fleet to more than 48,500 operating utility-scale wind turbines in 40 states and Puerto Rico.
The DOE adds that this has boosted jobs in the industry by about 15,000 to reach a total of 88,000 jobs related to development, siting, manufacturing, transportation and other industries.
The report also finds that wind energy continues to be sold at attractive prices through power purchase agreements, making this renewable energy source fully cost-competitive with traditional power sources in many parts of the country.
In fact, wind generated a total of more than 190 million MWh of electricity in 2015 – enough to power over 19 million average U.S. homes and saving the equivalent of more than 130 million metric tons of carbon dioxide in 2015.
The DOE adds that turbines with more than 100 kW already meet about 5.6% of U.S. end use electricity demand in an average year.
"Sustained low wind energy prices and solid growth in installations helped make 2015 one of the best years for our nation's renewable energy market," says Acting Assistant Secretary for Energy Efficiency and Renewable Energy David Friedman. "These reports show that with more American homes and businesses powered by wind energy than ever before, our nation's clean energy future is bright."