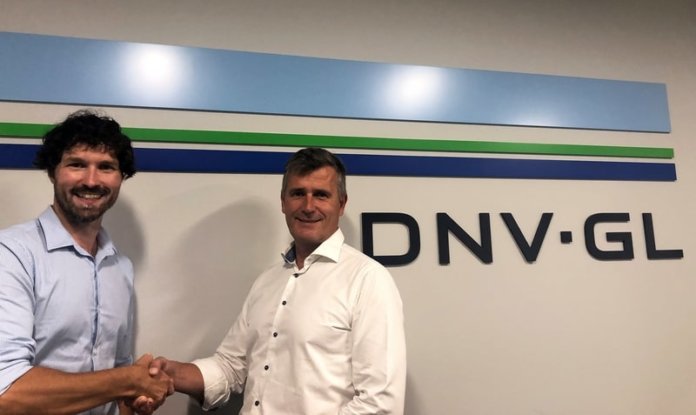 To meet the growing demand for offshore wind certification services, DNV GL has established a renewables certification office in the U.S.
DNV GL selected its Medford, Mass., office as the base for its new U.S. renewables certification group, given its proximity to both Boston and New York City. The operations will be managed by David Maloney, who first served as a certified verification agent on the Cape Wind offshore project in 2012.
Much of the potential development of offshore wind lies in federal waters, which requires third-party certification for the design, manufacturing and installation of the entire facility, explains DNV GL. The company has more than 30 years of experience certifying offshore wind.
"By establishing a presence for renewables certification in the U.S., DNV GL can be more responsive to the localized needs of the industry as it grows, while drawing upon our 30 years of experience in offshore wind globally," says Kim Mørk, executive vice president of renewables certification at DNV GL Energy. "As the world transitions to generating electricity primarily through renewable resources, offshore wind will become a crucial part of that mix, and the opportunities available in the Northeast region of the U.S. are many and growing."