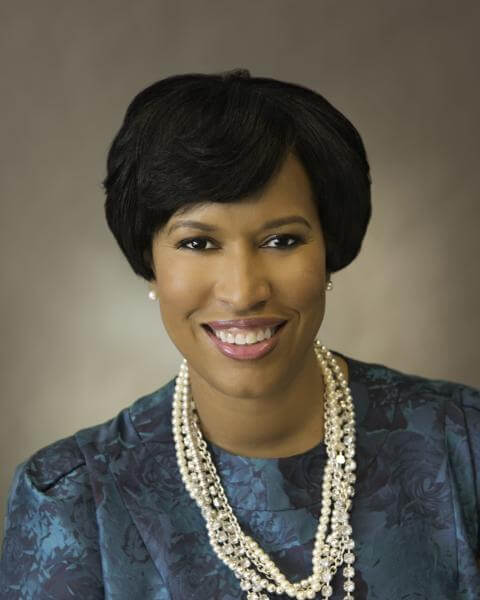 With the mayor's signing of the Clean Energy D.C. Omnibus Act of 2018, Washington, D.C., has officially committed to transition to 100% renewable electricity by 2032.
Today, Mayor Muriel Bowser signed the historic legislation, bolstering her Clean Energy DC plan, which includes 57 action items for how the district will reach the clean energy target, including raising the solar carve-out to 10% by 2041 and establishing a task force charged with forming building energy performance standards.
In addition to the requirement for electric utilities to source their supply from 100% renewable sources, the bill also does as follows:
Increases fees on energy from sources including coal and gas and uses the revenue to fund energy efficiency and renewable energy programs;
Sets up one of the nation's strongest energy performance standards for existing buildings to maximize energy efficiency; and
Encourages drivers to purchase electric vehicles (EVs), expands EV charging stations, and requires buses and other large fleets to transition away from fossil fuels and toward renewable electric power.
The signing event was held at the newly renovated American Geophysical Union headquarters, the first-ever net-zero energy renovation in the district.
According to the Sierra Club, Washington, D.C., joins the states of California and Hawaii, as well as 104 municipalities across the U.S., to formally establish a 100% renewable energy goal. In addition, Bowser has previously pledged to make D.C. carbon-neutral by 2050.
"D.C.'s energy and climate action plan calls for 50 percent greenhouse-gas reductions by 2032," states Mark Rodeffer, chair of the Sierra Club's D.C. Chapter. "The law signed by Mayor Bowser today puts us on a path to meet that goal or even surpass it. We applaud Mayor Bowser's climate leadership, which includes not only signing this law but also pledging that D.C. will be carbon-neutral by 2050."
This target means that all municipal operations, residences and businesses within D.C. will be powered entirely by renewable sources – including the White House. The Sierra Club's D.C. Chapter worked with the D.C. Climate Coalition to gain support for the measure, which was approved unanimously by the Washington D.C. Council last month. The coalition gathered over 10,000 petition signatures over the course of a three-year campaign.
"Councilmember Mary Cheh and the rest of the D.C. Council were instrumental in setting the nation's capital on a path away from fossil fuels," continues Rodeffer. "We look forward to working with the Bowser administration to implement this strong law."
Photo: Official website of the District of Columbia Government (DC.gov) [Public domain or CC BY 3.0 (https://creativecommons.org/licenses/by/3.0)], via Wikimedia Commons