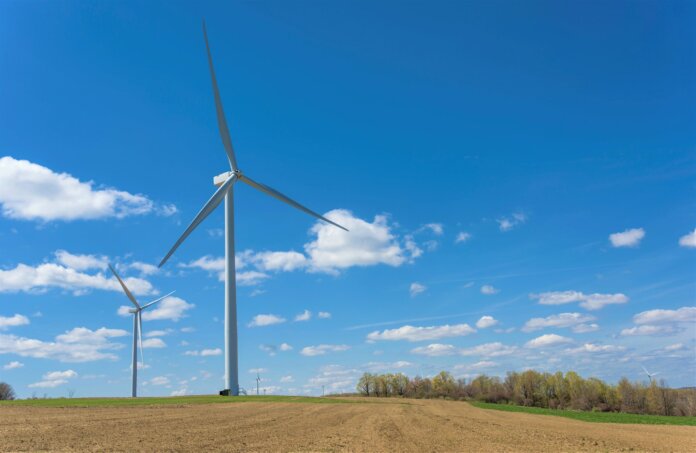 Invenergy has completed the 103.9 MW Number Three Wind Energy Center, located in Lewis County, N.Y.
The project, which comprises 27 wind turbines, began construction in August 2021. It is the first renewable energy project under the Clean Path NY program, a public-private collaboration among Invenergy, energyRe and the New York Power Authority.
The project will provide more than $1 million a year in economic investment to the community. These funds will be shared by the towns of Lowville and Harrisburg, the Lowville and Copenhagen Central School Districts, Lewis County, and the Lewis County Economic Development Fund revolving loan program. In addition, Number Three Wind has partnered with Buffalo, N.Y.-based M&T Community & Environmental Development Corp, an affiliate of M&T Bank, on a tax equity investment.
Number Three Wind was one of 11 projects to receive an award from NYSERDA in 2016 for the purchase of Tier 1 renewable energy certificates (RECs). Each Tier 1 REC represents the energy production of one megawatt-hour. Number Three Wind's completion accelerates progress toward exceeding New York's Climate Leadership and Community Protection Act goals for 70 percent the state's electricity to come from renewable sources by 2030 and a 100 percent zero-emission electricity by 2040.