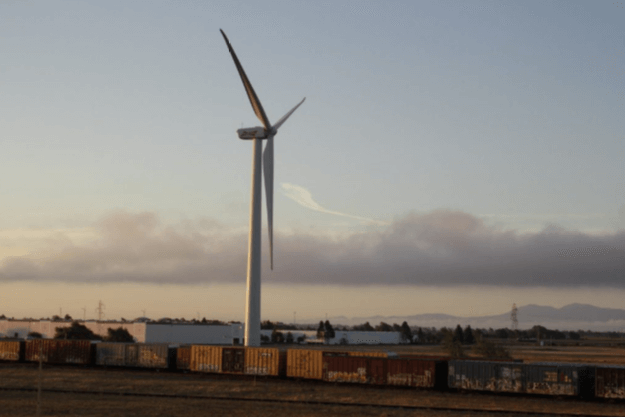 After making a commitment to secure 100% of its purchased electricity from renewables by 2025, the world's largest beer company is now in the process of bringing 220 MW of wind capacity to Mexico.
Anheuser-Busch (AB) InBev, which produces hundreds of brands of beer, including Budweiser, Corona, Stella Artois and Beck's, signed a 15-year power purchase agreement (PPA) with Iberdrola for 490 GWh of wind power each year – providing enough energy to fully power all of its production sites in Mexico, including its largest brewery in Zacatecas.
As part of the agreement, which was signed on March 28 in Mexico, Iberdrola agreed to build and install 220 MW of wind energy capacity onshore in the state of Puebla.
Tony Milikin, chief procurement and sustainability officer at AB InBev, says the new wind project is called PIER (Parque Industrial de Energia Renovable), noting it's an extension of an existing PIER wind farm owned by Iberdrola. Gamesa has been contracted to manufacture the turbines, with delivery expected in early 2018.
The beverage company expects the wind facility to begin producing energy in the first half of 2019, and according to Iberdrola Mexico's spokesperson, construction has already begun.
With this first agreement, AB InBev is following through on its commitment to 100% renewables, noting both economic and environmental benefits.
"On the business side, renewable electricity through PPAs is actually cheaper than grid-sourced electricity in several markets," Milikin says. "And further, PPAs help us reduce our risk from volatility in energy prices by locking in a fixed price of electricity in each agreement.
"But this decision was about more than that. As a company, we believe that climate change has profound implications for our business and for the communities where we live and work, and it's a huge area of concern for our consumers.
"I have said before that my generation – the baby boomers – see resources as infinite," he continues. "As a generation, we seem to think that there will always be clean water or new sources of coal or gas. But the people coming up behind us, and especially the millennials, get that this isn't the case. They know that these resources are finite, and we need to protect them and find new, cleaner and more renewable sources of electricity."
This 100% goal is a noteworthy shift, considering AB InBev currently sources only about 7% of its purchased electricity from renewables. The company expects that by 2025, between 75% and 85% of its electricity will be secured through direct PPAs, like the one signed with Iberdrola, while the remaining 15% to 25% will come from on-site technologies.
And considering the company's global operations require a whopping 6 TWh of electricity each year, AB InBev claims this plan – once enacted – will make it the largest direct corporate purchaser of renewable electricity in the consumer goods industry.
In conjunction with its renewable pledge, the company also announced that it officially joined the ranks of RE100, led by The Climate Group, along with CDP.
Launched in 2014, RE100 is a collaborative group of businesses that have committed 100% to renewable electricity and actively work to increase the adoption of renewables. These businesses include some of the biggest names in the game, including Apple, Bank of America, Coca-Cola, Ebay, Google, General Motors, IKEA, Johnson & Johnson, Microsoft, Nestle, P&G, Starbucks, TD Bank, Tesco, Walmart, Wells Fargo, and many more.
Acknowledging the rising demand for renewables from corporate customers, Milikin adds, "Businesses must start planning for a future that doesn't totally depend on those [traditional] sources. Renewable electricity sources – like solar and, of course, wind power – are where the leading companies are heading."
AB InBev says it chose to launch its efforts in Mexico because it already had a trusted partner in the area – Iberdrola – and because the country could serve as a case study for other developing emerging markets.
"When it came to building the contract, [Iberdrola] came to the table with a strong business point of view, and they were flexible in discussing the terms and conditions," Milikin says. "In the end, they were the best choice for this agreement."
The PPA will add more than 5% in additional renewable energy capacity to the current installed wind capacity in Mexico, based on existing, estimated 2015 installed wind and solar capacity from the International Renewable Energy Agency, helping the country reach its renewable generation target of 35% by 2024.
Emphasizing that the PIER project is only its first endeavor, AB InBev says it's currently working to secure similar agreements in other markets, including Argentina, Brazil, India and South Africa.
"By using Mexico as our launch platform, we want to show that these kinds of PPAs are workable in developing countries," Milikin says. "We want to send a signal to businesses that switching directly to renewable electricity can create positive social and environmental benefits while also delivering local cost savings."
AB InBev hopes to be able to announce additional projects in the coming months and, more long term, over the next few years.
"I think we have an obligation to leave this Earth better than we found it," Milikin says. "And with this commitment, we are doing what we can to make that happen."