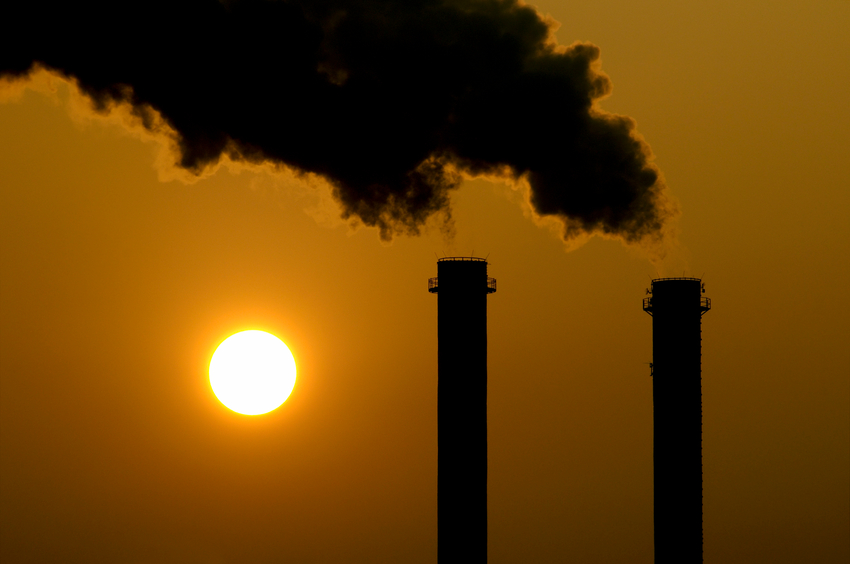 The Canadian government has proposed a new approach to pricing carbon pollution: All jurisdictions will have carbon pricing in place by 2018.
In order to accomplish this, Canada will set a benchmark for pricing carbon emissions – set at a level that will help the country meet its greenhouse-gas emission targets, as well as provide greater certainty and predictability to Canadian businesses, according to a government press release.
Provinces and territories will have flexibility in deciding how they implement carbon pricing; they can put a direct price on carbon pollution, or they can adopt a cap-and-trade system.
"I have heard from Canadians from across our country, and their message is clear: Climate change is one of the defining issues of this century, and they expect their governments to lead the way and take action," stated Catherine McKenna, Canada's minister of environment and climate change.
According to the press release, pricing will be based on greenhouse-gas emissions and applied to a common and broad set of sources to ensure effectiveness. The price on carbon pollution should start at a minimum of C$10 per metric ton in 2018 and rise by C$10 a year to reach C$50 per metric ton in 2022.
Provinces and territories choosing a cap-and-trade system will need to reduce the number of greenhouse-gas emission permits they make available to businesses. The number of available pollution permits will decrease every year, based on both emission cuts through to 2022 (equal or greater to what would be achieved by a direct price) and a 2030 target equal or greater to Canada's.
The government of Canada will provide a pricing system for provinces and territories that do not adopt one of the two systems by 2018. The government will also work with the territories to address their specific challenges.
According to Robert Hornung, president of the Canadian Wind Energy Association, setting a carbon price will "accelerate the integration of clean, renewable generation sources into Canada's electricity grid."
"And the more we electrify our economy – from transportation, to industry to buildings -with non-emitting renewable resources, the faster and deeper we can cut greenhouse-gas pollution and ensure Canada delivers on its commitments," he said.
The overall approach will be reviewed in 2022 to ensure that it is effective and to confirm future price increases. The review will account for actions by other countries.
"Pricing pollution is one of the most efficient ways to reduce greenhouse-gas emissions and to stimulate innovation," McKenna added. "Already 80 percent of Canadians live in a province where there is pollution pricing. We want to continue this trend and cover the final 20 percent."
John Gorman, president of the Canadian Solar Industries Association, said, "Now, more than ever, Canadians are looking for ways to decarbonize our economy, and renewable electricity will play a crucial role in this shift. A national price on carbon pollution can help accelerate this transition."
Not everyone is on board with the plan, however. In a statement, Brad Wall, premier of Saskatchewan, said the "level of disrespect" from Justin Trudeau, Canada's prime minister, as well as his government, is "stunning."
Claiming the new plan will "damage [Canada's] economy," Wall said, "The bottom line is that the Saskatchewan economy – already hurting from a downturn in commodity prices – will be one of the hardest hit by a new federal carbon tax because of our trade-exposed resource industries."
He estimates that the carbon tax will "siphon over C$2.5 billion from Saskatchewan's economy when fully implemented and make [the] province a less competitive place to do business."
"For example, we have no idea what the U.S. government will do when it comes to carbon pricing. Yet our federal government is plowing ahead with a carbon tax, apparently unconcerned about the potential impact on our energy industry, which competes with North Dakota, Texas and Oklahoma. It's not difficult to foresee an exodus of oil rigs south of the border and fewer people working in Saskatchewan's already struggling oil and gas sector."
He noted that a "national focus on carbon pricing holds the lowest potential for reducing emissions" and that global greenhouse-gas emissions will keep on climbing nonetheless, considering "the developing world's reliance on coal-fired electricity."
Instead, he suggests Canada fight climate change with "made-in-Canada solutions in areas such as power production, transportation, natural resource development, manufacturing and construction."
He added that the province intends to "investigate all options to mitigate the impact of one of the largest national tax increases in Canadian history."
In addition, Premier Rachel Notley of Alberta revealed that her province is not backing the proposal either.
"In principle, the government of Alberta supports a common price that all provinces and territories meet in their climate change plans. That ensures that we are all making the same effort, and it ensures that no one is penalized economically," she said in a statement. "All revenues derived from Alberta's climate change plan will remain in the province."
In turn, she said, Alberta is not supporting the proposal due to a lack of "serious concurrent progress on energy infrastructure to ensure we have the economic means to fund these policies."
"It is time for the government of Canada to act on this issue," Notley said. "Albertans have contributed very generously for many years to national initiatives designed to help other regions address economic challenges. What we are asking for now is that our landlock be broken, in one direction or another, so that we can get back on our feet."