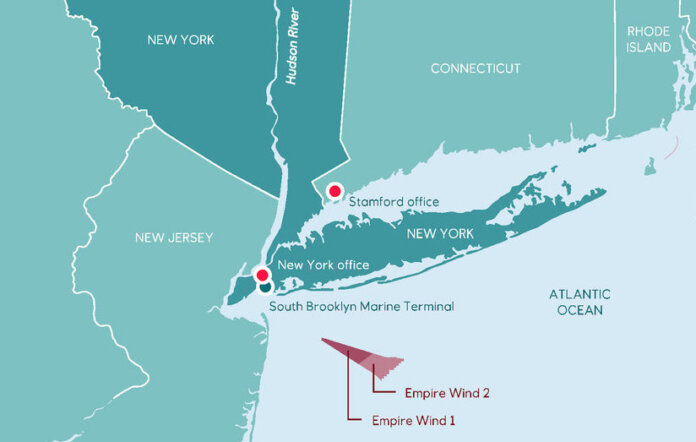 The Bureau of Ocean Energy Management (BOEM) has completed its environmental review of the proposed Empire Wind Farm Project off the shores of New York.
On Nov. 14, 2022, BOEM published a draft EIS, initiating a 60-day public comment period, which closed on Jan. 17, 2023. It also held three virtual public meetings to solicit additional feedback on the draft. BOEM received a total of 180 comments from federal, tribal, state and local government agencies; non-governmental organizations; and the public. BOEM considered these comments and stakeholders' views when developing the final EIS.
The Notice of Availability for the Final Environmental Impact Statement (Final EIS) will be published in the Federal Register on Sept. 15, 2023. The final EIS analyzes the potential environmental impacts of the activities laid out in Empire Wind LLC's Construction and Operations Plan. The final EIS is available on BOEM's website.
Empire Wind LLC proposes to construct two offshore wind projects, known as Empire Wind 1 and Empire Wind 2, in its lease area located about 12 nm south of Long Island, N.Y., and about 16.9 nm east of Long Branch, N.J. The two projects will be electrically isolated and independent from each other.
The company proposes to construct up to 57 wind turbines for Empire Wind 1 and up to 90 wind turbines for Empire Wind 2, as well as up to two offshore substations with two cable routes connecting to the onshore electrical grid on Long Island. Together, the projects are expected to generate up to 2,076 MW of energy.
BOEM plans to issue a Record of Decision on whether to approve the project, and if so, identify conditions of approval, this fall.