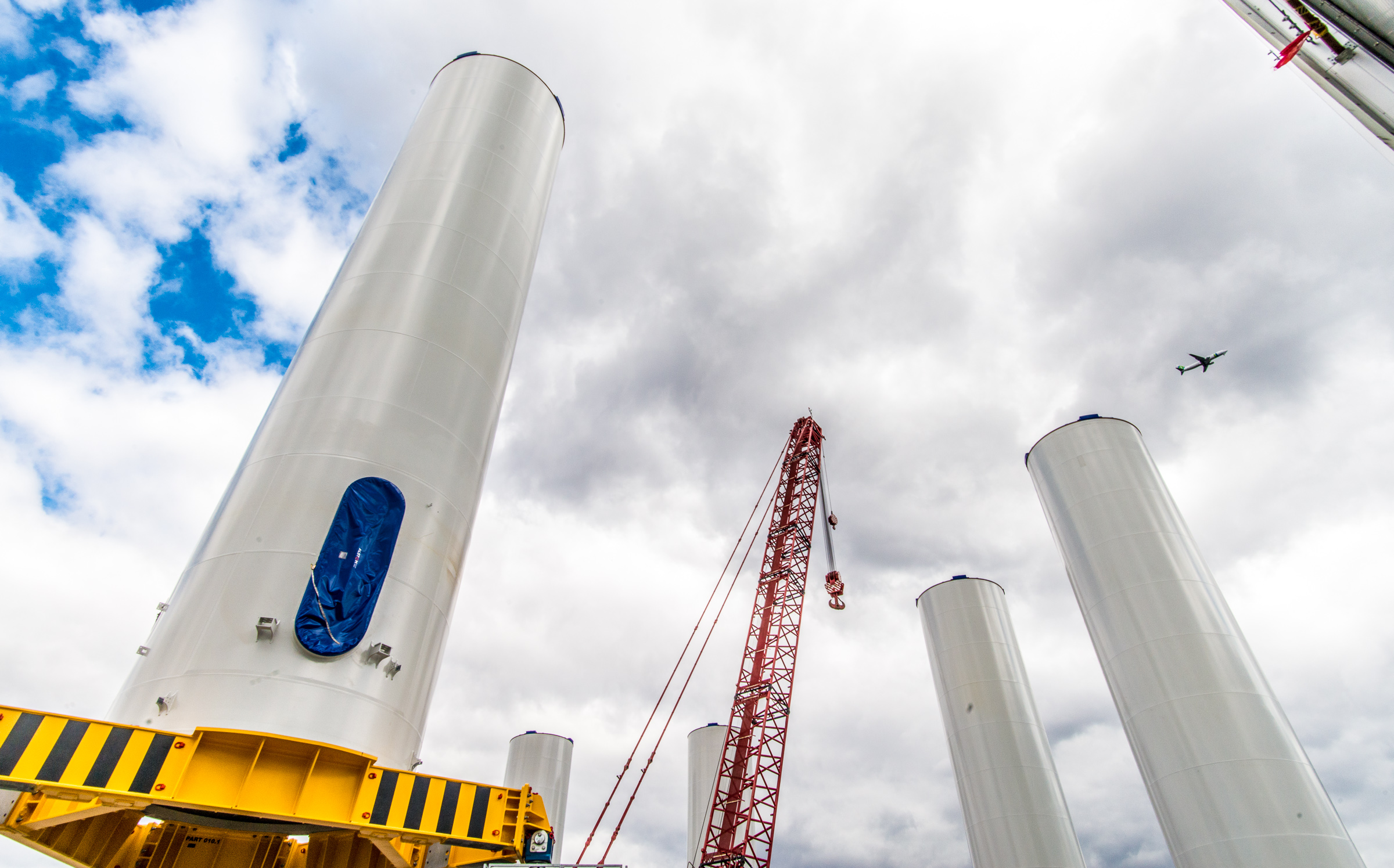 At a temporary manufacturing facility inside ProvPort in Providence, R.I., Deepwater Wind and GE – along with Gov. Gina Raimondo, D-R.I., and several members of Rhode Island's political and labor leaders – updated attendees on the progress of the Block Island Wind Farm, slated to be the first offshore wind farm in the U.S.
"From Providence and Quonset Point to the waters off of Block Island, the Ocean State is leading the growth of a new American Industry," explained Jeffrey Grybowski, Deepwater's CEO, at Friday's event. "This work at ProvPort brings one of the world's most innovative companies to the City of Providence. And, just as important, we're putting more Rhode Islanders to work and giving them the experience they need to help grow this industry."
GE – which completed its acquisition of Alstom's offshore wind unit last year – is supplying five Haliade 150-6 MW wind turbines for the Block Island Wind Farm. Last November, the first five of 15 total tower sections arrived by ship at ProvPort. The 95-foot-tall sections were offloaded at a new temporary manufacturing facility built by GE at the port.
Among other operations, GE uses the space to assemble the foundation pieces and upright the first tower sections. GE is also installing the critical electrical, mechanical and safety equipment within the bottom tower sections. Each turbine tower consists of three sections, with a total height of approximately 270 feet and a total weight of approximately 440 tons, once assembled.
When completed in August, the five steel tower sections will be loaded onto a barge down Narragansett Bay, where the giant structures will travel under the Newport Bridge.
"We're halfway through construction," Grybowski noted. "This kicks off our 2016 campaign," he said, adding the Block Island Wind Farm is expected to be commissioned in late October or early November.
The work at ProvPort means big things for Rhode Island's labor force as approximately 160 local workers have been involved in the assembly of the tower sections. That number is expected to grow much larger when Deepwater begins work on Deepwater One, a much larger offshore wind farm located in Rhode Island Sound. The opportunity to employ additional laborers was not lost on Providence Mayor Jorge O. Elorza, who during his remarks referenced ProvPort's having the capability to assemble the "next several hundred offshore wind turbines."
Photos courtesy of Deepwater Wind/GE