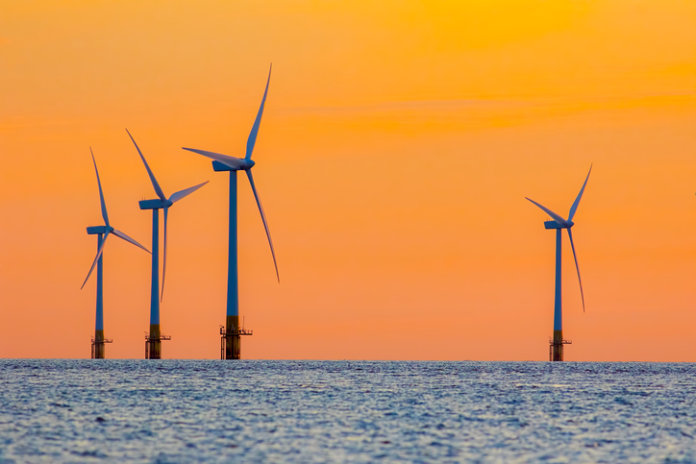 Several legislators have introduced a bill that would establish federal grants for offshore wind education and training.
The bipartisan Offshore Wind Jobs and Opportunity Act – led by U.S. Sen. Edward J. Markey, D-Mass., along with U.S. Sens. Tom Carper, D-Del., Susan Collins, R-Maine, and Sheldon Whitehouse, D-R.I. – would direct the U.S. Department of Energy (DOE) to first work with stakeholders to identify the offshore wind industry's educational and career training needs.
Funding under a DOE grant program would then be used for a variety of activities, including current worker training, training in conjunction with an apprenticeship, individual tuition assistance for a post-secondary credential, or other initiatives to address the workforce needs of the offshore wind industry.
The DOE program would be authorized at $25 million annually from fiscal year 2020 through 2024. Grant applicants who are serving veterans, dislocated workers or people with various barriers to employment would be prioritized.
"America's clean energy future is blowing in the offshore wind," says Markey. "Offshore wind will create thousands of new jobs in New England, and we need to provide the cutting-edge skills in the jobs of tomorrow that can meet the changing needs of the workforce. We can harness the hard work and ingenuity of our workers as we harness this exciting new clean energy source that will grow our economy and help combat climate change."
"In order to harness this substantial supply of clean energy, a coordinated approach between businesses, universities, community colleges, and government is necessary," notes Collins. "Our bipartisan legislation will help bolster job training programs to assist Americans seeking careers in the offshore wind industry."
U.S. Rep. Bill Keating, D-Mass., is leading companion legislation in the House.
"There are plenty of hard-working Americans who are ready, willing and able to train in the wind industry, which has a proven track record of creating long-term, high-paying jobs," says Keating. "The legislation I filed in the House and by my friend Sen. Markey in the Senate will help us meet our goal of ensuring that we have a well-trained, local workforce ready on day one."
Mike Langford, national president of the Utility Workers Union of America, says the bill "recognizes the potential for offshore wind energy along the Eastern Seaboard to create jobs and economic growth."
"At the same time," Langford continues, "it upholds essential workforce development strategies targeted in this growing energy sector, including union training and apprenticeship programs. We look forward to advancing this effort, which represents important progress building a worker- and community-supported renewable energy sector."