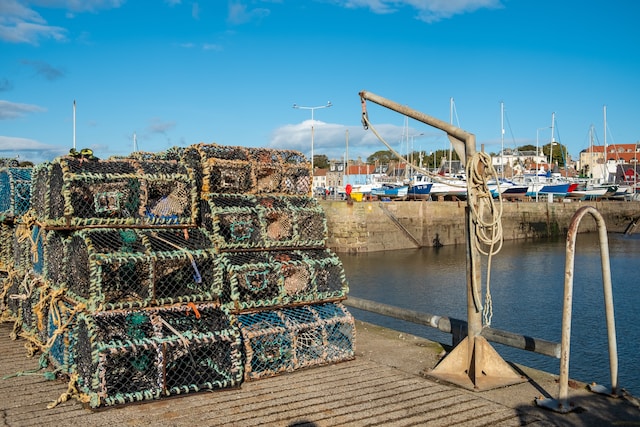 Rep. Jared Golden, D-Maine, recently introduced the Northeast Fisheries Heritage Protection Act. This bill would prohibit commercial offshore wind energy development in Lobster Management Area 1 (LMA 1) in the Gulf of Maine. It would also initiate a federal study on the environmental review processes of any relevant federal agencies for offshore wind projects in the Gulf of Maine. 
"BOEM's (Bureau of Ocean Energy Management) decision not to remove one of the most lucrative and productive fishing grounds in the region from consideration for commercial offshore wind projects is just the latest in a series of unrelenting challenges to Maine fishermen," says Golden. "Prohibiting commercial wind development in LMA 1 protects Maine fishermen's way of life and of making a living for their families and their communities, just as they have for generations."
LMA 1 is a critical and highly productive fishing ground for a variety of sea life, especially lobster. In a recent report, BOEM identified more than 9.8 million acres in the Gulf of Maine, including LMA 1 and areas closed seasonally or permanently to protect the North Atlantic right whale, as potential commercial offshore wind sites.
The introduction of this legislation comes on the heels of a letter from the Maine delegation urging BOEM to "minimize all potential conflicts" between offshore wind and Maine's fishing industries, including by avoiding wind development in key fishing areas like LMA 1.
Patrice McCarron, policy director of the Maine Lobstermen's Association, comments: "The MLA commends Congressman Golden for introducing legislation to protect Maine's lobster fishery from being overrun by massive, offshore wind farms. The legislation would ensure that any impacts of offshore wind are understood before allowing the industrialization of the fragile and productive Gulf of Maine ecosystem, putting at risk its wildlife, habitat, commercial and recreational fisheries and a way of life that has sustained thousands of Maine families for more than a century."
Photo by Euan Cameron on Unsplash.