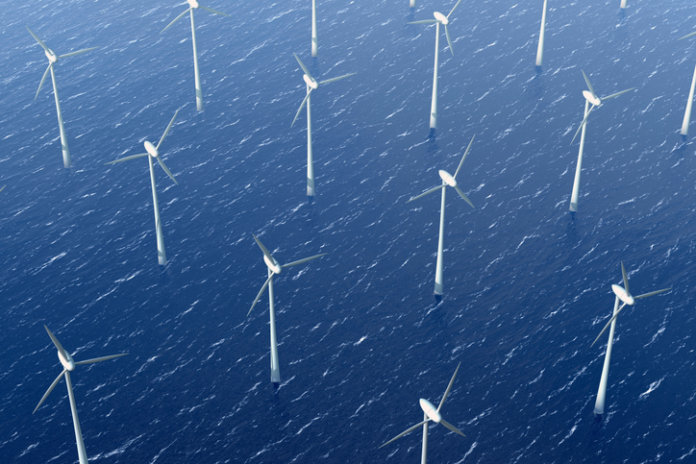 Bay State Wind, a partnership between Ørsted (formerly DONG Energy) and New England energy company Eversource, has submitted a bid in response to Massachusetts' first request for proposals (RFP) for offshore wind energy generation.
Bay State Wind has proposed both a 400 MW wind farm and an 800 MW wind farm with 30 MW and 55 MW battery storage solutions, respectively, which would help ensure power is available during peak hours. Bay State Wind launched its partnership to jointly develop, construct and operate the utility-scale offshore wind project in December 2016. Over the last year, Bay State Wind says it has added staff from both Ørsted and Eversource in order to develop the strongest possible bid for the proposed project.
The project, located 25 miles off of New Bedford, would be a significant distance away from the coast and residential communities, the developer notes.
As included in the proposal, the 800 MW Bay State Wind project would do as follows, according to the developer:
• Create up to 1,200 new jobs within the commonwealth during construction and up to 10,800 direct and indirect jobs over the life of the project;
• Provide 500,000 Massachusetts homes with clean, reliable and stably priced power;
• Deliver $300 million in savings per year in lower winter power costs;
• Generate $30 million in lease payments, fees and taxes to support local government
functions over the operational lifespan;
• Make a $1 billion direct investment in the commonwealth;
• Commit $17.5 million to support the commonwealth's cornerstone programs for low-income families;
• Support the construction of the first purpose-built, Jones Act-compliant installation and
transportation vessels that would enable greater use of Massachusetts ports and harbors;
• Promote and work with Massachusetts-based advanced manufacturing firms, as well as global partners that have committed to working with Bay State Wind; and
• Partner with local educational institutions to develop and train the future offshore wind workforce.
New Bedford would serve as the staging area for construction, as well as the operations and maintenance base throughout the lifetime of the wind farm. In November, Bay State Wind opened a New Bedford office, where community collaboration and engagement activities will be overseen. An onshore substation is planned in Somerset, where the project will deliver its energy to the commonwealth and where the battery storage solution will be developed.
"We are confident that this bid represents the commonwealth's strongest opportunity to meet its clean energy goals and lead the country in offshore wind development," says Eversource's vice president of business development, Mike Auseré.
Thomas Brostrøm, Ørsted's North American president, adds, "The partnership between Ørsted and Eversource brings together local experience, international expertise and unbeatable financial strength. This project is poised to be the most technologically advanced offshore wind farm providing energy at the lowest cost to consumers, all while bringing significant environmental and community benefits."