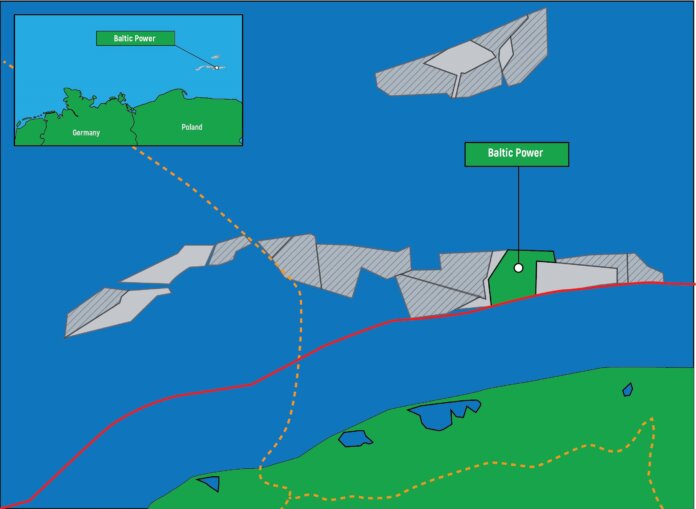 Baltic Power offshore wind project in Poland, co-developed by Northland Power Inc. and Orlen S.A., has signed a credit agreement to secure an equivalent of $5.2 billion of non-recourse green financing that adheres to Northland's green financing framework covering construction and a 20-year term.
The non-recourse project financing will be provided by 25 international and local commercial banks, and multiple export credit agencies and multi-lateral agencies. The project is expected to reach financial close in the coming days, upon satisfaction of all relevant conditions precedent to the financing being achieved.
 "This financing is Northland's first offshore wind project in Poland," says Pauline Alimchandani, Northland CFO. "Once operational, Baltic Power will be Northland's fourth offshore wind project in Europe and will provide significant high-quality, inflation-protected, long-term contracted Adjusted EBITDA and Free Cash Flow to our business and shareholders."
Canada-based Northland has been co-developing Baltic Power with Poland-based Orlen, since acquiring a 49% equity stake in the project in 2021. The project financing amount of $5.2 billion represents 80% of Baltic Power's $6.5 billion projected total capital cost (inclusive of contingencies). The remaining capital will be contributed by the project partners at financial close and has already been secured. Northland's share of equity for the project was fully secured through the green hybrid bond issuance in June 2023 and existing corporate liquidity.
The project's 25-year CfD offtake agreement is Euro-pegged and includes an inflation indexation feature commencing with a base year of 2021, providing offsetting benefits to the higher inflationary price pressures recently experienced. Further optimization opportunities will be pursued during and after the construction period, which include future optimizations the long tenor CfD offers, operating cost improvements and construction execution efficiencies. The project has secured a 15-year operations and maintenance agreement with the turbine supplier, with options to extend.
The project is located in the Baltic Sea, approximately 14 miles off the Polish coast, and has obtained all environmental approvals and major construction permits. Construction activities have commenced, with fabrication of certain key components underway. Full commercial operations are expected in the latter half of 2026. Once operational, Baltic Power will be amongst the largest offshore wind projects globally. It is expected to provide clean energy to over 1.5 million Polish households and will play an important role in helping Poland achieve its renewable energy targets where installed capacity of offshore wind energy is expected to reach up to 11 GW by 2040.
Baltic Power has entered into interest rate hedges that cover the full loan amortization period and provide an effective all-in interest rate of approximately 5%. In addition, Northland has entered into currency hedges to stabilize the Canadian dollar equivalent for the majority of its projected distributions through 2038 and will enter into additional hedges on an ongoing basis, in line with its risk management strategy. Baltic Power's major supply and construction contracts are denominated in Euros to match the currency of financing, with 95% under fixed price contractual structures.