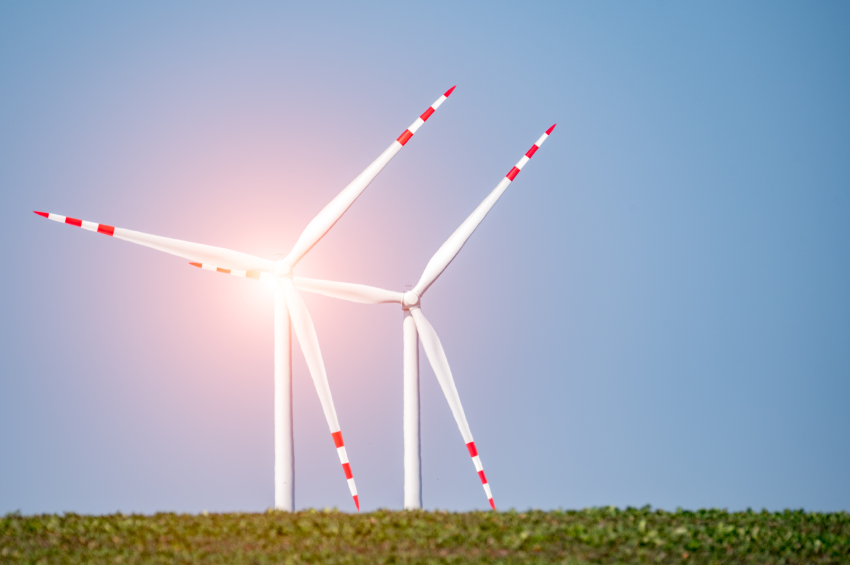 The American Wind Energy Association's (AWEA) WINDPOWER 2016 is in full swing in New Orleans, where wind power executives are saying wind power – with continued advancements in technology and lowered costs – will stay on pace to supply 10% of U.S. electricity by 2020.
Wind power's transformation is currently on display at the four-day show, which gathers manufacturers, workers, executives and other stakeholders to make deals, network and showcase new technology.
Former U.S. Sen. Mary Landrieu of Louisiana noted wind's potential for her state: "Louisiana has a proud energy past and a proud energy present, and we are very interested in being part of the energy future," said Landrieu, now senior advisor at Van Ness Feldman. "Louisiana has always been a great manufacturing state, and we already have a foot in the future with three manufacturers of wind turbines here. If our nation wants to be truly energy-independent – which we can be – meeting our clean energy targets, having an industry like this growing 10 percent by 2020, 20 percent by 2030, is really remarkable."
Steve Berberich, president and CEO of the California Independent System Operator (CAISO) and a featured speaker in yesterday's opening general session, said CAISO is "ahead of schedule" in meeting its 20% renewables by 2020 goal.
"Without question, we'll be able to manage the grid with renewable energy at 50 percent. I don't anticipate California stopping at 50 percent; I think we'll go higher and higher and higher," he said.
Over 400 high school and middle school teams arrived Tuesday to compete in the event's National KidWind Challenge. The competition challenges teams to design hand-crafted wind turbine models with the highest energy output and the most innovative design to win a grand prize of $1,500.
The second-ever U.S. Department of Energy Collegiate Wind Competition is also on-site. It challenges hundreds of university students to create research-driven wind turbines, develop business plans and demonstrate knowledge of siting constraints for product installation.
In addition, AWEA's Emerging Leaders Program has expanded from 14 "rising stars" at last year's WINDPOWER 2015 in Orlando to nearly 30 this year. It recognizes talent, provides opportunities for mentoring, and enhances knowledge-sharing and skill development for young industry professionals.
"Wind is winning," said Chris Brown, president of Vestas America and a recently elected board chair of AWEA. "While our fuel is free, our customers know the machines aren't free. The challenge is to make renewable technology so cheap that it's the obvious choice. That's why we've driven down costs by technology advancement, including longer rotors, taller towers, advanced controls and product reliability. Investor appetite has grown – also lowering the cost of capital. And, as a result, the real cost of wind power in the U.S. has dropped by more than 60 percent."
Tom Kiernan, AWEA's CEO, added, "We've built an American success story that creates jobs, cuts carbon pollution and cuts costs for American consumers.
"To continue this success by installing at least 8 GW a year through 2020, we need our 88,000 workers to share our story with elected officials, the communities that host our projects and all the young people throughout the country."