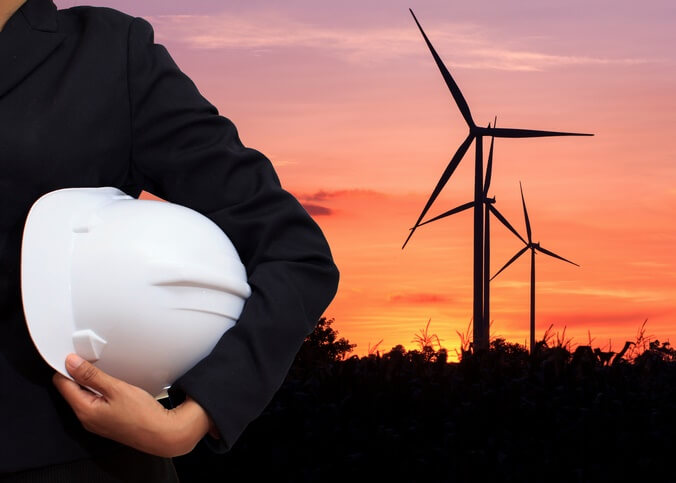 The Women of Renewable Industries and Sustainable Energy (WRISE) has selected six 2018 Rudd Mayer Memorial fellows and five 2018 Wind at Our Backs scholars. The group plans to recognize them at a luncheon on May 9 during the WINDPOWER 2018 Conference and Exhibition in Chicago.
The Wind Energy Foundation (WEF) created the Wind at Our Backs scholarship in 2016 to empower women working toward degrees or certifications in the wind industry.
The 2018 Rudd Mayer fellows are as follows:
Casey Fontana, University of Massachusetts Amherst
Sarah Fischer, Ohio State University
Elpiniki Apostolaki Iosifidou, University of California – Berkeley
Delaney Williams, Bryn Mawr College
Jeri Wisman, Old Dominion University
Usgal Zandanbal, Pennsylvania State University
The 2018 Rudd Mayer fellowship is made possible with the support of Siemens Gamesa, TPI Composites and NextEra Energy.
The 2018 Wind at Our Backs scholars are as follows:
Ashley Hobbs, High Plains Technology Center
Amanda McAulay, Mesalands Community College
Elaine Schalen-Hutchison, MIAT College of Technology
Erin Vazquez, Texas State Technical College
Desiree Walker, Mesalands Community College
The Wind at Our Backs scholarship – conceived by NextEra Energy and sponsored by Blattner Energy, GE Renewable Energy, the NextEra Energy Foundation and Suzlon – will allow WEF to offer $2,500 scholarships to as many as 15 individuals over the next three years. Scholarship recipients will also receive a trip to WINDPOWER.
"The women receiving this year's awards are already making a positive impact in the renewable energy field," says WRISE's executive director, Kristen Graf. "The addition of the Wind at Our Backs Scholarship is allowing us to bring more women to this important annual event and help jump-start their careers in the field. Both the fellows and the scholars continue to build on the legacy of Rudd Mayer with their passion, desire to pursue an education and potential to make important contributions in the future. I look forward to seeing their careers grow in the years to come."
"Wind turbine technician is one of the fastest-growing jobs in the nation," adds John Kostyack, executive director of WEF. "This year's Wind at Our Backs scholarships recipients are a group of bright young women that are well-positioned to put their immediately put their educations to use."