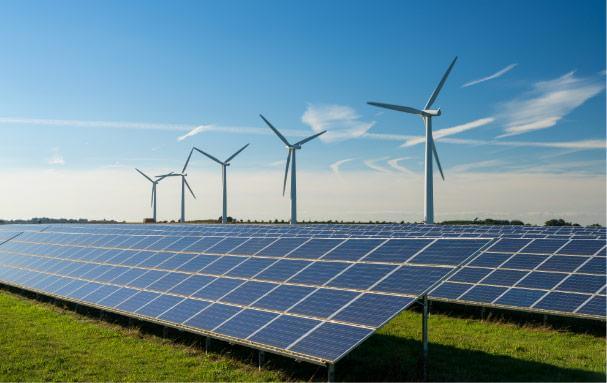 Ares Management Corp., a global alternative investment manager, says funds managed by its Infrastructure and Power group have completed the sale of the 525 MW Aviator Wind project, which was owned, constructed and managed by Ares and developed by Apex Clean Energy. 
In two recent transactions, Ares sold a majority stake in the project to CMS Energy and a minority interest to Kansai Electric Power Co. Ares retains a small minority interest in the project. Terms of the transaction were not disclosed.
Located in Coke County, Texas, Aviator Wind is the largest single-phase, single-site wind project in the U.S. Ares secured turbine equipment and O&M services from GE Renewable Energy and extended its relationship with BHE Renewables with a tax equity commitment for the project. In late 2019, Ares and Apex structured and secured renewable power purchase agreements with Facebook and McDonald's to have Aviator Wind support each corporation's renewable energy goals.
"Our sale to CMS and Kansai is an exciting outcome and exemplifies our value-creation approach to developing and building large-scale renewable power projects," says Keith Derman, partner and co-head of Ares Infrastructure and Power.
"Monetizing a project of this scale during the pandemic demonstrates the stability of climate infrastructure assets and delivers an attractive outcome for our investors," he adds.
Aviator Wind will support Facebook's operations in Texas and will help the company reach its goal to reduce its greenhouse gas emissions by 75% and support 100% of its operations with renewable energy in 2020. Facebook's portion of the Aviator Wind project will be 199.76 MW.
McDonald's partnership with Aviator Wind was the company's first-ever long-term, large-scale virtual power purchase agreement and will utilize 220 MW of the project. Once online, this renewable energy project will represent progress toward McDonald's climate action target to partner with franchisees to reduce greenhouse gas emissions related to McDonald's restaurants and offices by 36% by 2030.
Over the last three years, Ares Infrastructure and Power has established itself as a leading climate infrastructure strategy, with more than $2 billion invested across 18 transactions. This year, Ares is one of the largest builders of wind projects in the U.S. – with nearly 1 GW under construction and expected to realize commercial operations this year.
Aviator Wind is expected to start operations by the end of this year.
Photo: Ares Management Corp.'s Infrastructure & Power web page