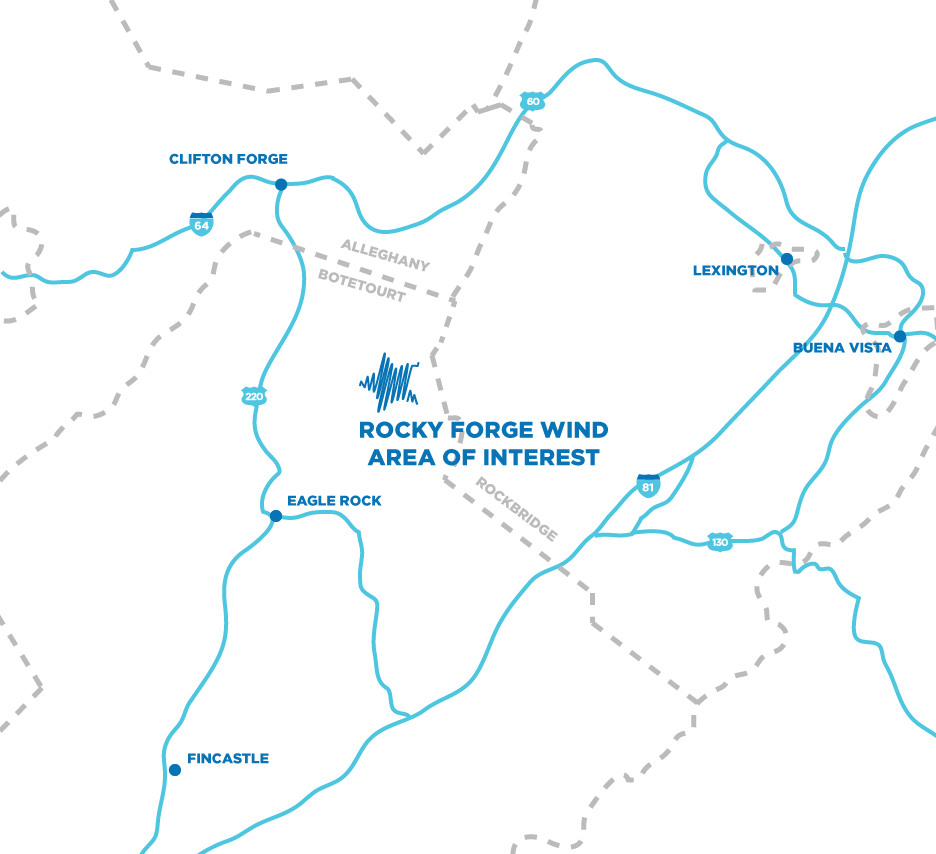 The Virginia Department of Environmental Quality (DEQ) has approved a "permit by rule" (PBR) application for Rocky Forge Wind, a project being developed by Apex Clean Energy in Botetourt County, Va.
According to an announcement from Apex, this marks the first PBR approval for a wind farm in Virginia.
The project, which would deliver power into the state's electric grid, is expected to be up to 75 MW, representing enough energy to power up to 20,000 homes, the developer says.
Apex says it underwent more than two years of research with the DEQ and other agencies in order to receive this latest approval, which covers "each phase of constructing and operating" the wind farm.
"As the 19th district representative of the House of Delegates, I'm excited to see Virginia's first wind energy project enter its final phase of compliance," says Virginia Delegate Terry Austin. "The community is excited to see the alternative form of energy come to completion. We look forward to the construction beginning and the successful completion of Virginia's first wind farm."
Jack Leffel, chairman of the Botetourt County board of supervisors, adds, "Rocky Forge will be a large contributor to Botetourt County's tax base while having a minimal effect on existing land use of the thousands of acres of rural land in the project area. This seems like a win-win to me."