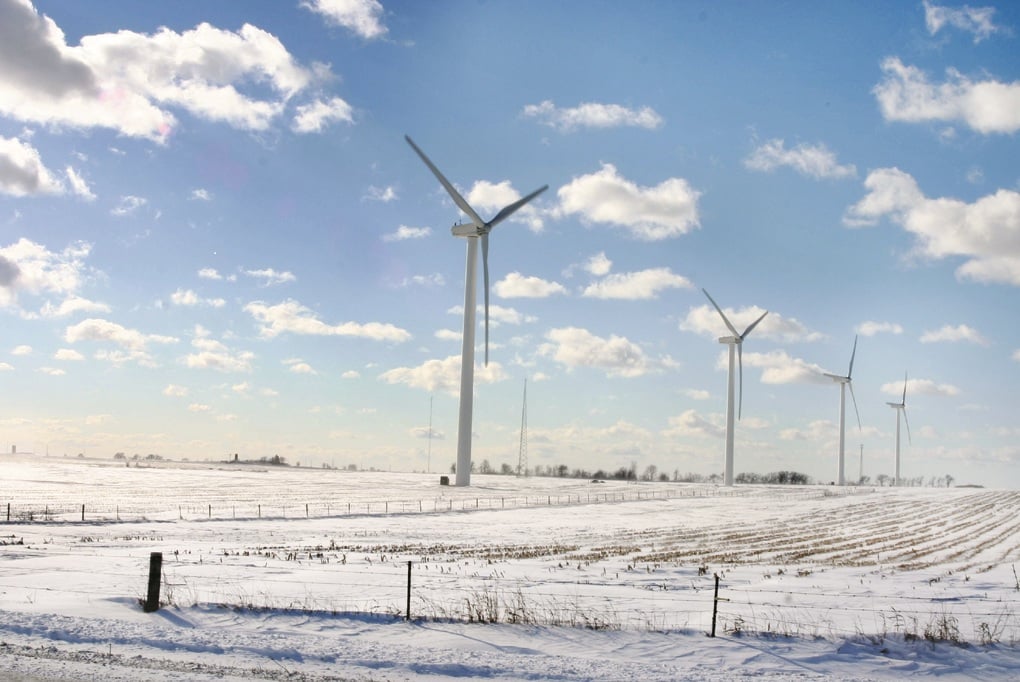 Senvion has announced the completion of what it says is Quebec's first 100% community-owned wind farm, the Pierre-De Saurel wind project.
The Pierre-De Saurel wind farm is located on the lands of Yamaska, Saint-Aime and Saint-Robert. The project is set to bring in over C$200 in local revenue, including for the regional county municipality and the local farmers on whose lands the project is installed.
The project features 12 Senvion MM92 cold-climate-version turbines. With a total capacity of 24.6 MW, the project will power nearly 6,000 households in the region, says the manufacturer.
"The commissioning of Pierre-De Saurel was faster than usual," notes Helmut Herold, CEO of Senvion North America. He adds that the project is a "great example of how communities can generate income, as well as renewable energy."
Frédéric Tremblay, executive director of the Pierre-De Saurel wind farm, adds, "We are looking forward to generating a substantial financial return for our community during the next 20 years."
To date, Senvion has a footprint of more than 1.4 GW in Canada. The company started its Canadian operations out of Montreal, Quebec, in 2009 and has since installed over 600 wind turbines in the country.