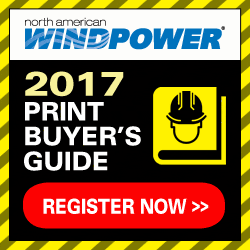 With an abundance of natural resources, British Columbia has a wide range of options for procuring its future energy mix. Even though the province is in an enviable position, the future for renewable energy in BC remains highly uncertain. With only three operational wind projects in the province and one under construction, wind energy development is a relative newcomer to the BC energy scene, and the permitting landscape is still evolving to accommodate projects of a variety of sizes, locations and jurisdictional contexts.
As part of a well-rounded strategy, developers, also known as "proponents," may want to consider adding projects located on private land with capacities below 50 MW to their development pipelines. This could include incorporating Standard Offer Program projects, which must be less than 15 MW in size. While construction, labor, and operations and maintenance costs can be reduced by economies of scale, developing smaller projects in the vicinity of other projects may be a favorable alternative to undertaking the effort and cost associated with developing only large-scale projects that comply with the BC Environmental Assessment Act.
The recommendation of adding smaller projects to the development pipeline will be supported through a targeted assessment of BC's market context and permitting process. The market context will be explored in terms of the uncertainty in future demand for wind energy – a primary consideration for any proponent. Current nuances in the permitting process will then be assessed, specifically in terms of which agencies are involved and the time and cost associated with their permitting requirements. The goal of these recommendations is to site and permit projects in an efficient and cost-effective manner, all while acting as good neighbors within the community.
Market context
The market context in BC is such that developers enter into the pre-construction permitting process without any assurance that there will be an off-taker for the power that they are producing. Virtually all wind energy produced in BC is purchased by BC Hydro through competitive calls for power. This is a process through which clean energy projects are awarded electricity purchase agreements (EPAs). BC Hydro has given little indication as to the timing of the next power call. However, estimates range from 2014 to 2018. In the past, the process has been highly competitive; in the most recent call for power, six of the 19 wind projects that submitted proposals were awarded EPAs.
The second factor that potentially creates uncertainty in the market is the recently released Integrated Resource Plan (IRP). The IRP is a 20-year plan that outlines how BC Hydro proposes to meet future growth in demand for electricity. The draft IRP was submitted to the provincial government (Minister of Energy and Mines and Minister Responsible for Core Review) in August. The draft IRP must be approved by the provincial government before it is formalized.
However, as it stands, the draft IRP relies heavily on natural gas and hydroelectric power, implying a market share for a world-class wind energy resource that pales in comparison to its full potential.
Permitting process
Given these sources of market uncertainty, project developers may need to rely on a variety of strategies to successfully site and permit projects in BC. In order to best appreciate what risks and opportunities exist for developers, it is important to understand what the permitting picture looks like for wind projects in BC, specifically in terms of project location and size. From a location standpoint, projects proposed on Crown land will require approval from the Ministry of Forests, Lands and Natural Resource Operations (MFLNRO), regardless of size.
MFLNRO approval requires the submittal of a development plan, a document that has much of the same information as an environmental assessment and for which preparation requires a significant level of effort from the proponent.
However, MFLNRO's jurisdiction does not extend to private land. Developers may therefore want to consider projects on private land, as there may be fewer documentation requirements in some instances.
The size of the project, as mentioned earlier, is equally important, with 50 MW being the threshold for triggering a review by the BC Environmental Assessment Office, regardless of landownership. An environmental assessment certificate is then required before construction can begin. This process is more involved than a development plan and can require budgets in the millions of dollars to undertake the necessary studies and prepare the associated reports. Developers may want to diversify their approach by considering projects that do not exceed the 50 MW threshold to further save on time and cost.
Another consideration is to develop smaller projects, under 50 MW and situated on private land, in order to maximize time and cost savings. Permitting, in these cases, is the responsibility of municipalities and regional districts, which, under the Local Government Act, are given wide-ranging powers to regulate the use of private land within their borders. Depending on whether the municipality or regional district is the designated permitting authority, the main consideration from a permitting standpoint will be the amendment of any or all of the following: official community plans, zoning bylaws and the regional planning legislature. The proponent's role in these cases is defined by the district authorities; information requirements will vary depending on the size and location of the proposed project. This situation, for which very little experience exists to date in BC, comes with its own set of challenges and opportunities.
Developers will want to be aware of certain challenges that may arise when navigating this new permitting landscape. A lack of experience in managing such a permitting process can lead to unclear or unrealistic expectations in terms of the level of effort required from the proponent and may create high levels of uncertainty in predicting the project timeline and budget.
An additional source of uncertainty that developers should consider is the possibility that issues could arise throughout the lifespan of the project for which the response capacity would be lacking.
For example, post-construction requirements and measures to correct unforeseen incidents may not be fully understood or captured in the approval process, potentially leading to significant industry backlash if there is a well-publicized incident. These challenges can be managed, at least in part, by looking to lessons learned in other North American jurisdictions, as permitting on private land and at the regional/municipal level is common in other Canadian provinces and in many U.S. states. There are many examples in North America of developers and communities collaborating and reaching mutual benefits.
Furthermore, strategic stakeholder communication, including outreach as well as education for municipality or regional district decision-makers, will be crucial to ensure that a harmonized process develops, rather than two processes evolving on parallel tracks.
While certain districts may have the resources to effectively translate experience from other sectors into relevant policy for the wind industry, others may require cooperation and guidance from wind developers in moving toward an effective formal framework. This provides a unique opportunity for proponents proposing to develop projects reviewable by municipal and regional districts (i.e., less than 50 MW on private land). These proponents will have a forum through which to articulate their views on how best to achieve a balance between environmental stewardship and cost efficiency.
BC has a wide range of options for procuring its future energy mix, and wind developments of various sizes and tenures may suit the needs of off-takers. Those projects located on private lands should consider four general recommendations:
1. Wind developers should diversify their approach to project development by considering projects on private land with a capacity of less than 50 MW. In doing so, developers may enter into a permitting path that is new for wind developments in BC; the remaining recommendations are intended as guidance for that process.
2. As permitting on private land is common in North America, developers should look to other jurisdictions for lessons learned.
3. Strategic stakeholder communication will be important to ensure that a harmonized and informed process emerges between developers and regional or municipal districts.
4. As municipal and regional districts work toward formalizing their policies, the proponent should be proactive in offering guidance and support based on industry best practice and be available to assist in process verification. w
Industry At Large: Permitting
Creative Permitting Needed For British Columbia Wind Market
By Kimberly Milligan, Ellen Crivella & Michelle Closson
Crown-owned land in British Columbia covers 94% of the province, which makes development on private land an enigma for wind developers.
NAW_body hyperlink dept_byline NAW_body_i NAW_body_bi NAW_body_b_i NAW_body_b
NAW_first_graph
NAW_depbio
NAW_sub
NAW_last_graph
NAW_SH
NAW_SH_no_rule
NAW_SH norule
NAW_SH_norule
NAW_SH_first_item
pullquote
sidebar_headline